South Korean top court upholds ruling against man convicted for emailing North Korean spy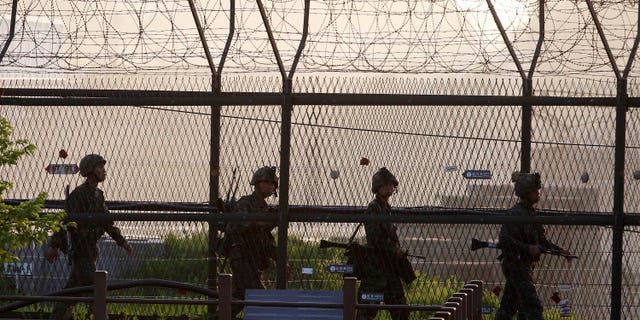 SEOUL, South Korea – South Korea's Supreme Court has upheld a ruling sentencing a man to a year and half in prison for exchanging emails with an alleged North Korean spy and praising Pyongyang on his website.
Spokesman Lee Hyun-bok said Tuesday the court cited the National Security Law in its ruling earlier this month against a 45-year-old South Korean identified only as Lee.
The law prohibits glorifying North Korea or contacting North Korean spies. Park could have received 10 years in prison.
The spokesman said the court deemed North Korea as a threat to South Korea. He provided no details about the alleged spy.
Lee's organization did not answer a call seeking comment.
Relations between Seoul and Pyongyang remain tense. They remain technically at war because their 1950-53 conflict ended with a truce.