South Korea: North Korea Begins Transfer of Leadership to Kim Jong-Il's Youngest Son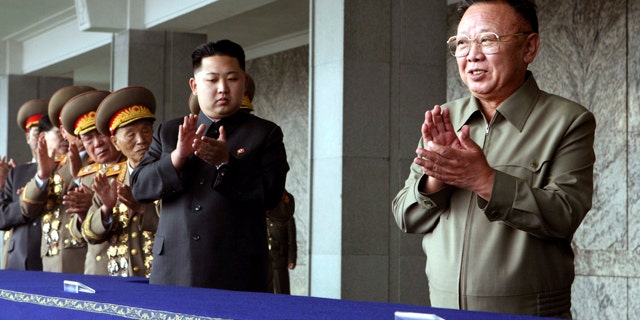 South Korean President Lee Myung-Bak tells AFP Monday that North Korea has begun its succession process from Kim Jong-Il to his youngest son.
"It seems quite clear that North Korea has officially entered the third generation of Kim rule," he told AFP.
The comments from the South Korean leader come after North Korean leader Kim Jong-Il and his son, heir apparent Kim Jong-Un, appeared together a massive military parade Sunday held amid celebrations marking the foundation of the country's ruling party.
It's the first time Kim Jong-Un has appeared with his father on live television, giving the North Korean people their first good look at their future leader.
South Korea's president tells AFP says his country is watching the succession process very closely.
The Associated Press contributed to this report.