Son of Judge Charged in Puerto Rican Slaying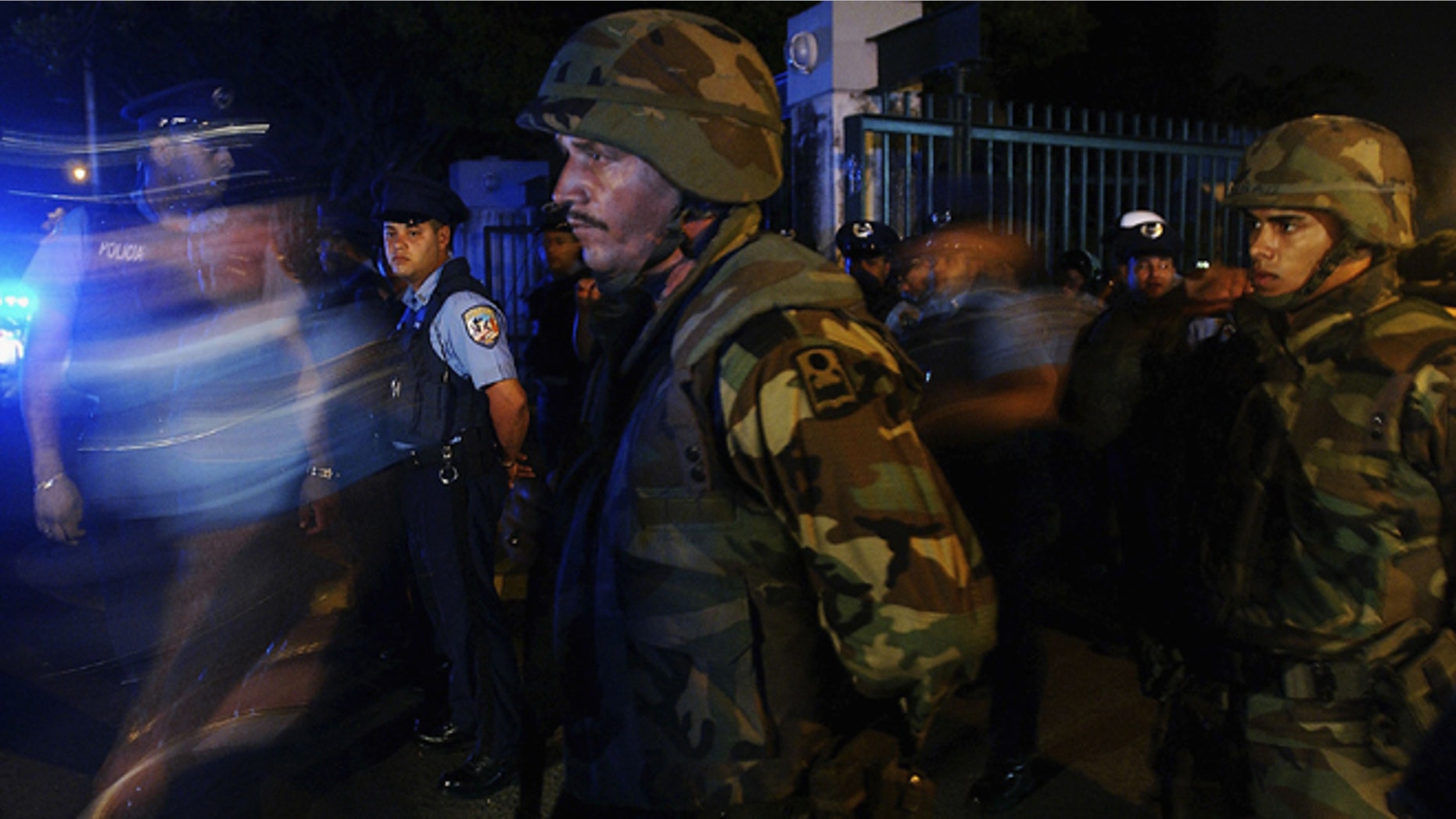 SAN JUAN, Puerto Rico – The son of a U.S. federal court judge in Puerto Rico surrendered to authorities Wednesday to face charges that include first-degree murder in the death of his wife.
Pablo Casellas Toro was arrested as he arrived at a court in the city of Bayamon with his lawyers and two bodyguards.
He is also charged with destroying evidence, making a false report and weapons violations stemming from the July 14 shooting death of his wife, Carmen Paredes Cintron, who was slain in their home in the wealthy San Juan suburb of Guaynabo.
Casellas, a 47-year-old insurance broker, did not enter a plea but has denied killing his wife, with whom he had two teenage daughters. A judge set a preliminary hearing for Sept. 18 and set bail at $4 million. Casellas paid the bail and was expected to be released from jail later Wednesday.
The case has transfixed the media in Puerto Rico because of the circumstances of the crime and the fact that Casellas comes from a prominent family. He is the son of U.S. District Court Judge Salvador Casellas, a former Puerto Rico treasury secretary who was appointed to the federal bench in 1994 by President Bill Clinton.
Paredes, 46, was shot to death near the swimming pool of the family's home in an exclusive, gated community. Police have said that Casellas told investigators he came home from visiting his parents to find his wife dead and an unknown assailant jumping over a fence. He says he shot at the man but missed.
The newspaper El Nuevo Dia said he also claimed that he had been carjacked earlier in the day after visiting a shooting range and that the assailants stole one of his guns, including one that was the same caliber used to kill his wife.
Follow us on twitter.com/foxnewslatino
Like us at facebook.com/foxnewslatino