FREETOWN, Sierra Leone – Sierra Leone's government urged family members to come to the capital's overwhelmed mortuary Wednesday to identify their loved ones' remains as the West African nation prepared to bury hundreds of mudslide and flood victims.
Crews continued the grim work of extracting bodies from tons of debris after fierce storms left impoverished, low-lying areas of Freetown buried in mud from the city's hilltops. Volunteers have been digging with pick axes and, at times, only their hands.
More than 300 people are confirmed dead — a third of them children — and Red Cross officials estimate some 600 others remain missing more than 48 hours after the storm hit. Thousands of people have lost their homes.
President Ernest Bai Koroma's office asked relatives to come to the city's morgue, saying that all unidentified corpses will be given a "dignified burial" in the coming days. He had called for seven days of mourning starting on Wednesday.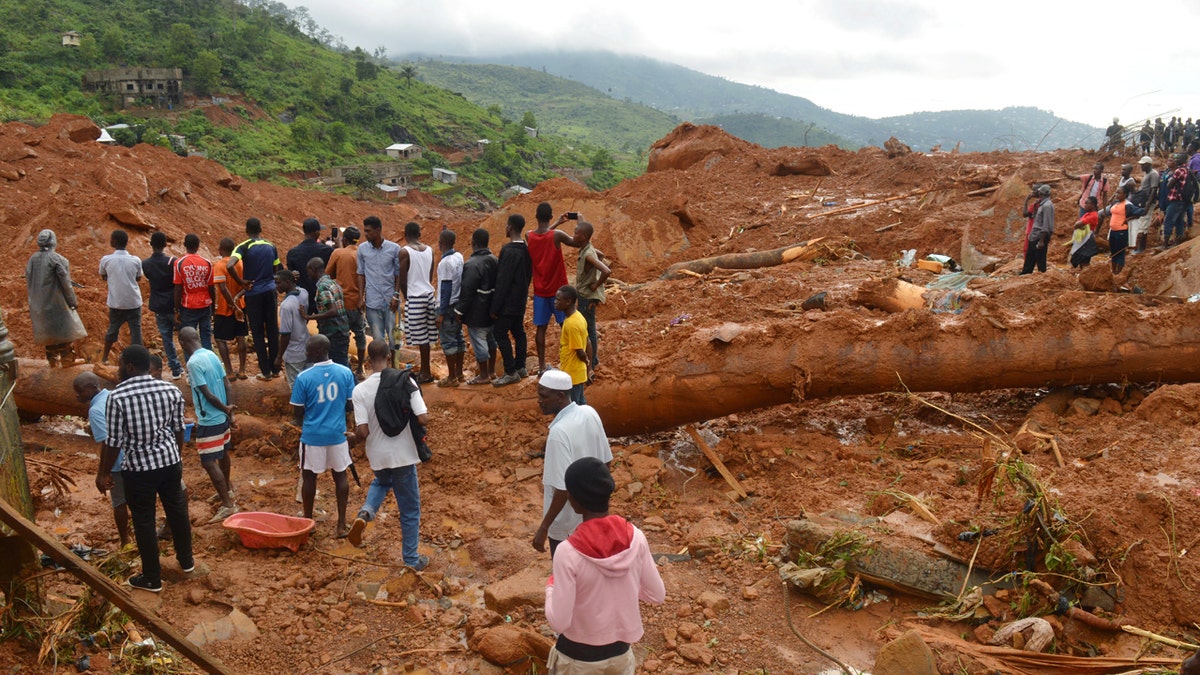 Brima Mundeh, 40, said he feared that three of his missing family members were buried under the mud unleashed by the storm Monday morning. Three more relatives were already confirmed dead. He escaped with his two children.
"I can't describe the magic that took me and my family out of my house . but I believe it's the work of God 'cause I don't know where the strength and power came from to get us out," he said.
Amid the chaos of rescue efforts, the government has said contingency plans were being put in place to try to stem the outbreak of diseases such as cholera.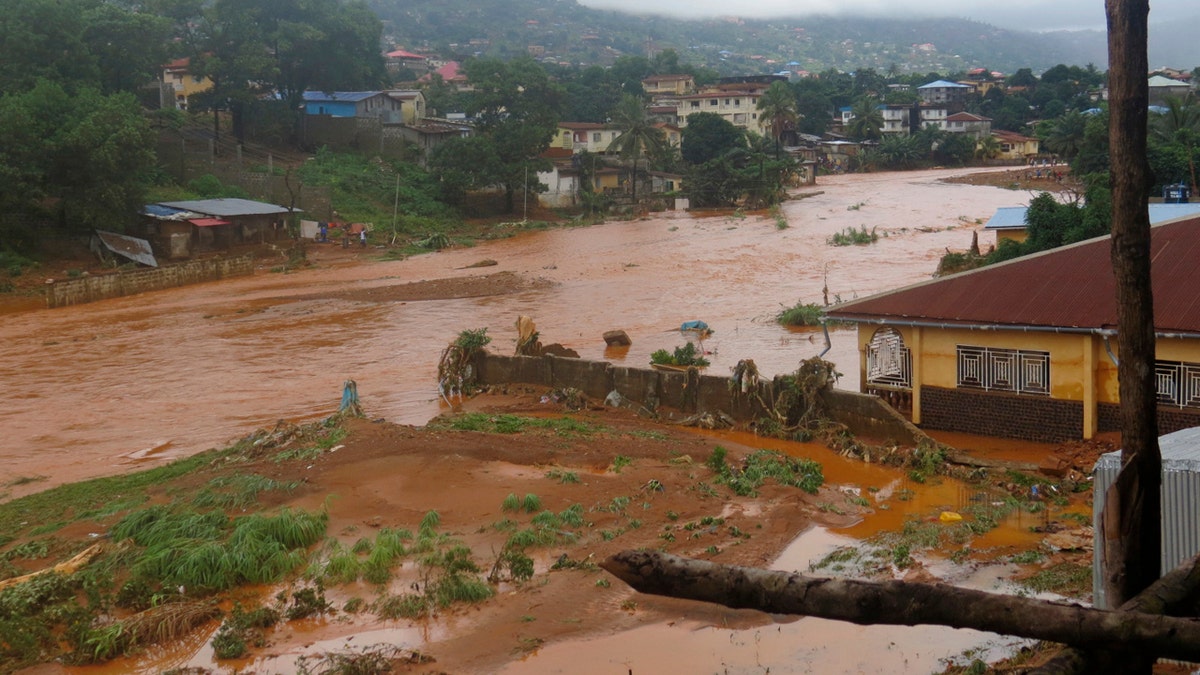 Sierra Leone's government has pleaded for international assistance as it reels from yet another disaster just a couple of years after the Ebola outbreak that left thousands in the region dead.
The threat of further mudslides around Freetown remained Wednesday. Many poor areas of the capital are near sea level and have poor drainage systems, which makes flooding worse during the rainy season.
Freetown also is plagued by unregulated construction of large residential houses in hilltop areas. Deforestation for firewood and charcoal is another leading contributor to flooding and mudslides.