Sick Zambian president heads to South Africa for treatment after collapsing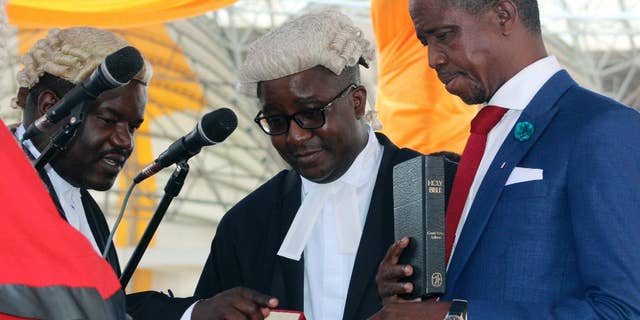 NEWYou can now listen to Fox News articles!
LUSAKA, Zambia – Zambia's president on Tuesday left for South Africa for medical treatment after collapsing during a ceremony over the weekend.
Earlier in the day, President Edgar Lungu told journalists that he was feeling much better and that doctors in South Africa would decide how to treat him.'
Lungu joked that he wanted to return alive to Zambia, saying: "Who wants to die?"
He was delivering a speech on Sunday to commemorate International Women's Day when he collapsed. Officials first said 58-year-old Lungu had malaria and exhaustion. But then they said the president fell because his blood sugar levels had dropped significantly.
Lungu's predecessor, Michael Sata, died last year after an illness. Lungu was elected in January to serve out Sata's term until 2016.