Shark in Australia leaps into boat, lands on fisherman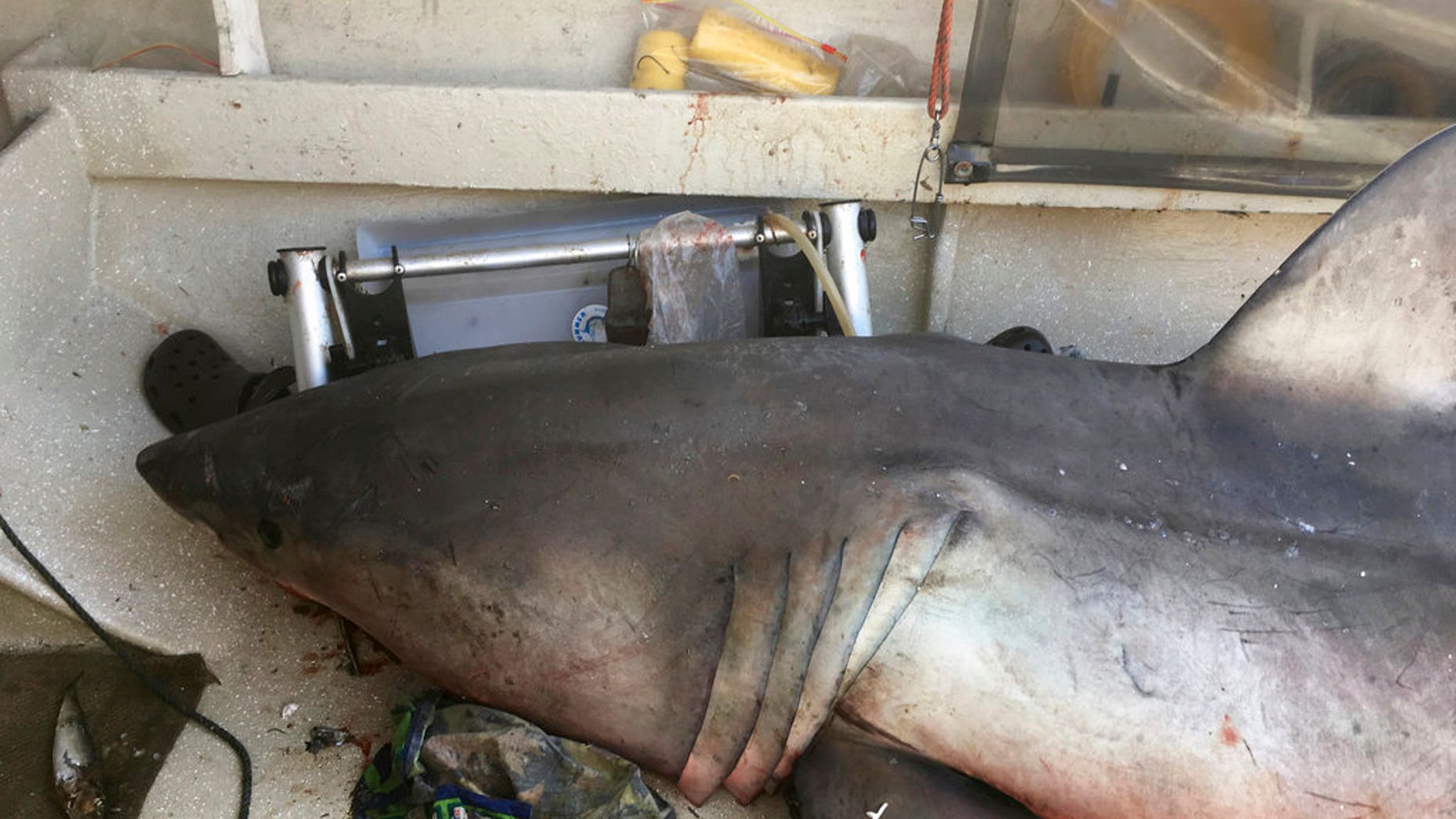 An Australian fisherman got a rare -- and unusual -- catch on Saturday when a great white shark leapt into his boat and knocked him off his feet.
Terry Selwood, 73, said he was on his 15-foot boat off Evans Head, north of Sydney, when the shark came charging toward him. It struck him with its pectoral fin before landing on him, he told the Associated Press on Monday.
Selwood said he got up and went to the gunnel at the bow of the boat while the 9-foot shark viciously flopped in the vessel.
DRUG-SMUGGLING PIGEON CARRYING 178 PARTY PILLS CAUGHT BY KUWAITI OFFICIALS
"I didn't give it a chance to look me in the eyes. I wanted to get up and get on top of the gunnel because it was thrashing around madly," Selwood told Australian Broadcasting Corp.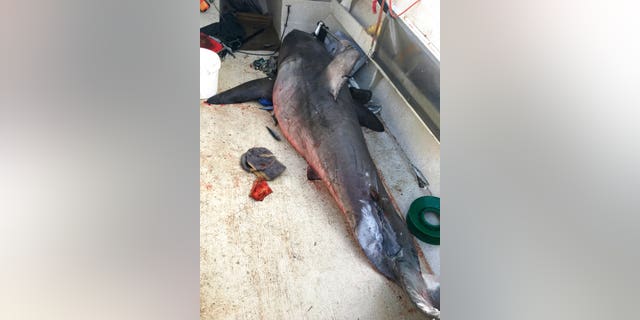 Selwood steadied himself by clinging to the tubular metal frame of the sun shelter, known as a bimini.
He suffered from bruises and bleeding on his right arm.
Selwood radioed the Evans Head coast guard and stayed on the gunnel until a rescue boat arrived.
The Associated Press contributed to this report.