Shaped by war, top US general counsels patience in Iraq, doubts need for US ground combat role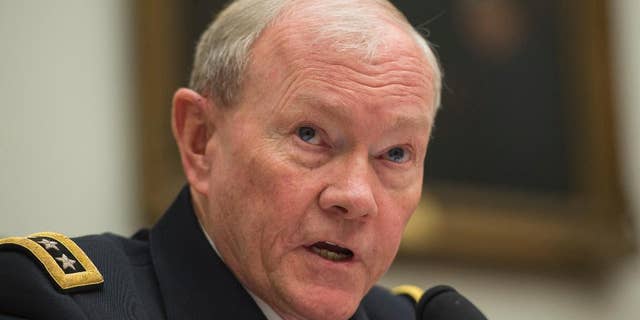 LONDON – In the homestretch of a 41-year U.S. Army career, Gen. Martin Dempsey is sounding unconvinced that Iraq has found its own path to lasting victory over the Islamic State group.
But neither does he say the threats to Iraq today justify sending American ground troops back into combat.
As chairman of the Joint Chiefs of Staff, Dempsey counsels patience.
He says give the Iraqis more time to settle their internal divisions and restore their own borders. And resist the temptation to grab control of the contest against IS.
Dempsey has no doubt the U.S. military could defeat IS — but at what he calls "considerable cost" in U.S. lives. He says a different violent extremist group would soon emerge and the problem would begin anew.