Sesame Street Considers Taking Action Against Costumed Characters In Times Square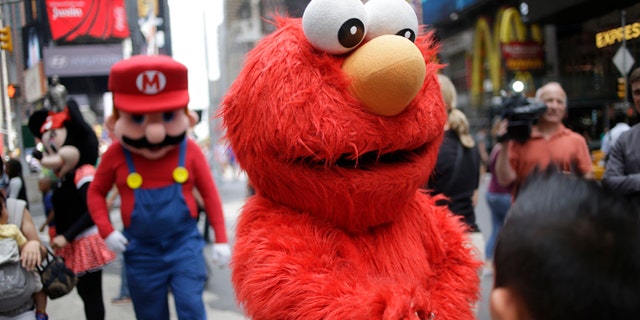 NEW YORK (AP) – Here's a shocker: The Times Square Elmo does not have permission from Sesame Street to wear its famed costume.
The non-profit Sesame Workshop said it "has not authorized the appearance of any Sesame Street costumed characters on public streets in any city."
"We care about our fans and the image of our brand, and, like everyone else, we care about public safety on our streets," the company said, according to The New York Post. "We have been talking to other concerned groups, including third-party intellectual-property-rights holders, to determine appropriate actions that we can take."
In the meantime, New York Mayor Bill de Blasio said Monday he believes the people wearing character costumes in Times Square should be licensed and regulated.
Dozens of people — dressed as kids' favorites like Elmo, Cookie Monster and Batman — stand near 42nd Street and pose for photos with tourists in exchange for money.
De Blasio said the practice has "gone too far."
A man dressed as Spider-Man was arrested Saturday after allegedly punching a police officer who told him to stop harassing tourists.
The City Council is working on legislation that would require the characters to get a city-approved license.
The mayor said even those dressed as superheroes have to "play by the rules or you won't be working here any longer."
De Blasio's announcement comes as
Based on reporting by The Associated Press.
Follow us on twitter.com/foxnewslatino
Like us at facebook.com/foxnewslatino