Series of suicide attempts in aboriginal community shocks Canada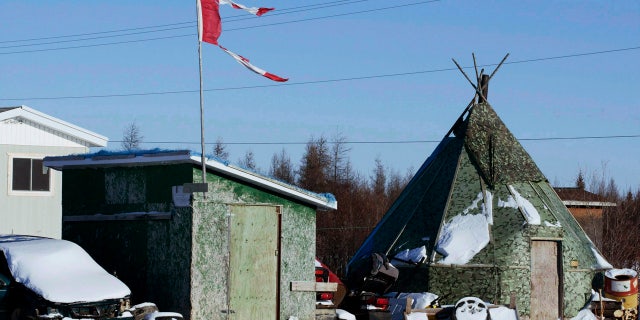 TORONTO – Canada's Parliament held an emergency debate Tuesday on a suicide crisis in a remote aboriginal community after 11 people, nine of them minors, attempted suicide over the weekend and more than a dozen youths were overheard making a suicide pact.
Lawmaker Charlie Angus, who represents the northern Ontario community of Attawapiskat, said in Parliament that the crisis has shocked the world and people are asking how Canada can leave so many people behind. Attawapiskat, population 2,000, declared a state of emergency Saturday. There have been about 100 suicide attempts since September and at least one death.
Anna Betty Achneepineskum of the Nishnawbe Aski Nation, which represents 49 aboriginal communities in Northern Ontario, said police brought 13 youths, including a 9-year-old, to a hospital on Monday for an evaluation after they were overheard making a suicide pact.
The crisis spotlights the often bleak conditions for Canada's indigenous peoples. Chiefs have often complained about a lack of money for tribal education and the poor conditions on reserves. Indigenous people are angered by the disparities between their standard of living and that of the rest of the country.
Health Minister Jane Philpott said the suicide rate among Canadian aboriginal young is among the highest in the world, noting young aboriginal males in Canada are 10 times more likely to die by suicide than other young Canadian males and that the rate for aboriginal females is over 21 times higher . New Canadian Prime Minister Justin Trudeau has called the Attawapiskat news "heartbreaking" and said the government will work to improve living conditions for all indigenous peoples. His recent federal budget promised billions of dollars.
"It is completely unacceptable that in a country as rich in resources as Canada that young people should get to the point where their life seems worthless and they want to end it. We must respond to this," Philpott said in Parliament.
She said the aboriginal suicide rate is a "staggering reality and completely unacceptable."
Officials said 18 additional people — including a crisis coordinator, two youth support workers and a psychologist — have been deployed as temporary crisis relief. Philpott said the government is investing more than $300 million per year in mental wellness in aboriginal communities.
Ontario Aboriginal Affairs Minister David Zimmer said fly-in communities, which can be reached only by air, present their own long-standing issues.
"They are very, very remote, they're small, there's no economy, there is a sense — especially among the younger people — of despair, a lack of opportunity and it leads to depression and anxiety and these sorts of things," Zimmer said.
Grand Chief Alvin Fiddler of the Nishnawbe Aski Nation said in a telephone interview that Canada needs to move beyond these crisis declarations and begin to work toward longer-term solutions. Fiddler noted things are so bad that half of the communities he oversees don't have clean drinking water.
"We have to look at the underlying issues," he said. "For example, 22, 23 communities on any given day are under some boiling water advisory. There needs to be access to cleaning drinking water, adequate housing and health care, the basic necessities of life."