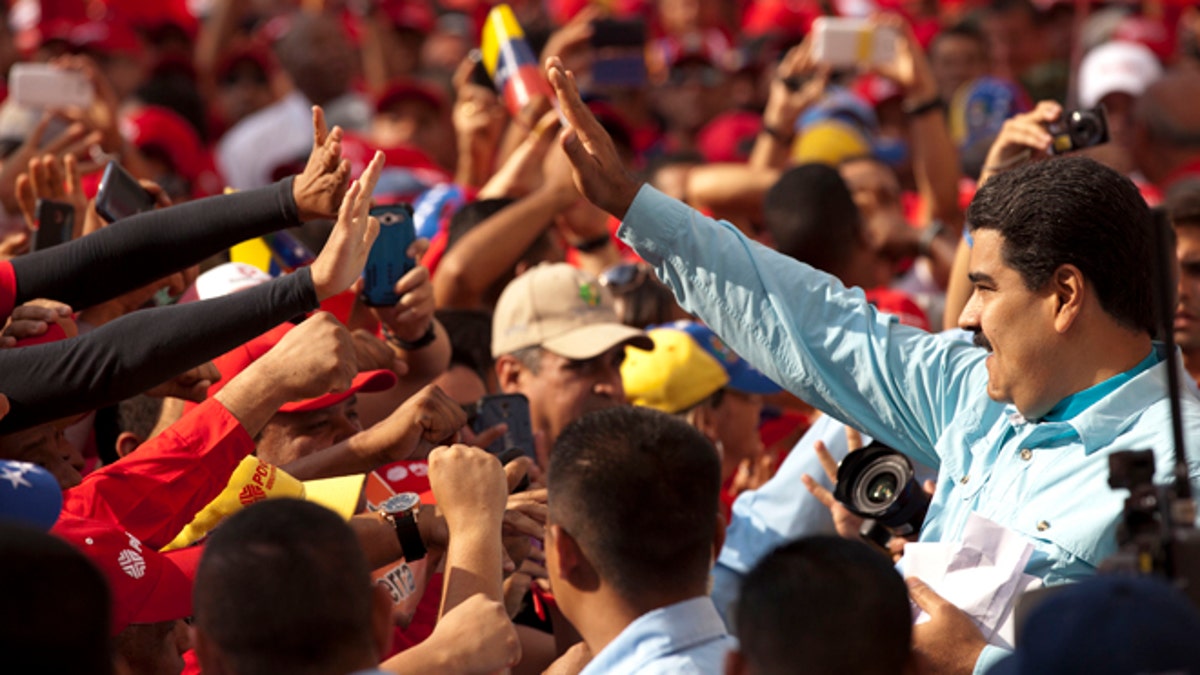 CARACAS, Venezuela (AP) – A senior U.S. diplomat was in Venezuela on Wednesday for talks with President Nicolás Maduro ahead of a regional summit in which tensions between Caracas and Washington threatened to overshadow a thaw in U.S.-Cuba relations.
News of the visit by State Department counselor Thomas Shannon came after Maduro announced promotions for two of the seven officials the United States sanctioned in March for alleged human rights violations and corruption.
Caracas responded by ordering most U.S. diplomats posted in the Venezuela capital to leave.
Shannon flew to Venezuela on Tuesday after its leaders invited the Obama administration to send a senior official to Caracas in advance of the three-day Summit of the Americas, which begins Friday in Panama.
An opposition coalition spokesman who spoke on condition of anonymity because of the sensitivity of the talks said Shannon would meet with the group later Wednesday.
There was no immediate word on the content of the talks, either with the opposition or with Maduro.
Maduro made his announcement about the promotions of two officials on Tuesday evening.
One is Katherine Harrington, who will oversee criminal investigations. As a prosecutor, she has charged several opposition members with attempting to overthrow the government.
Manuel Pérez Urdaneta will oversee citizen safety. He was previously national police director.
Maduro has called the sanctions an act of war and hails as national heroes those who have had their U.S. assets frozen and visas revoked.