Second U.N. Food Airlift Reaches Famine-Hit Somalia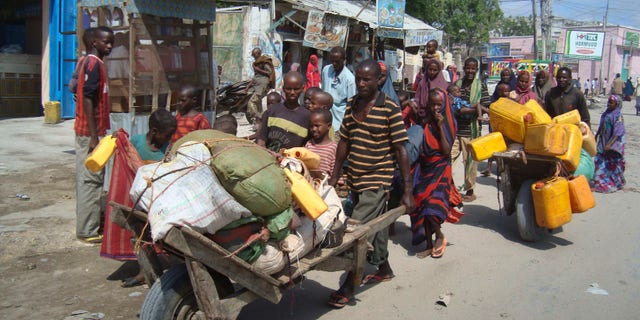 GENEVA-- The U.N. says a second plane has landed in famine-hit Somalia carrying more than 20 tons of nutritional supplements urgently needed to treat malnourished children.
The World Food Program said Friday that with the second delivery it has airlifted nearly 31 tons of ready-to-use food into Mogadishu so far.
A WFP plane with 10 tons of peanut butter landed Wednesday in Mogadishu, the first of several planned airlifts in coming weeks.
WFP spokesperson Emilia Casella says her agency will need to double the US$250 million in donations it has received so far in order to feed 11.5 million people affected by drought in the Horn of Africa over the next six months.