Search for US Navy sailor in Arabian Sea halted
'We are deeply saddened as we call off the search,' said Capt. Max Clark, the vessel's commanding officer
The Navy announced Tuesday it has ended a search in the northern Arabian Sea for a sailor believed to have gone overboard from the USS Nimitz aircraft carrier after efforts to locate him failed.
"We are deeply saddened as we call off the search," said Capt. Max Clark, the vessel's commanding officer. "We hold his family and friends in our hearts during this difficult time."
US, INDIAN NAVIES CONDUCT JOINT MILITARY OPERATIONS AS TENSIONS SIMMER WITH CHINA

The Nimitz and guided-missile cruiser USS Princeton were conducting search and rescue operations earlier in the day for Information Systems Technician 2nd Class Ian McKnight.
A Twitter statement said the "USS Nimitz called man overboard at 6:47 p.m. local time on Sept 6 after personnel aboard the ship were unable to locate the Sailor following a shipwide search."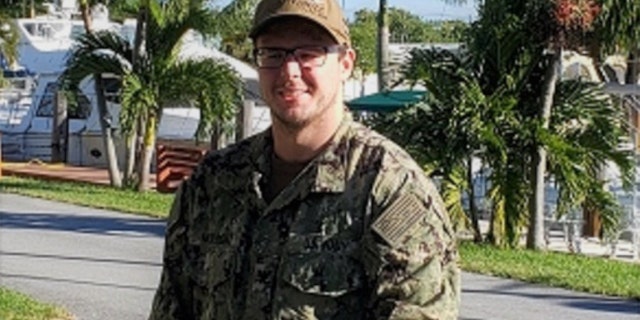 An investigation into McKnight's disappearance is ongoing. His absence sparked a search of the ship before the Navy called "man overboard."
McKnight remains listed as Duty Status Whereabouts Unknown and his next of kin has been notified, the Navy said.
"The strike group team sends our thoughts and prayers to the family of Petty Officer McKnight," said Rear Admiral Jim Kirk, commander of Carrier Strike Group 11. "And I offer my thanks to all the Sailors and Airmen who were involved in the search for our shipmate."
The Bremerton, Wash.,-based Nimitz has been in the Arabain Sea since July when it replaced the USS Dwight D. Eisenhower. Onboard the Nimitz are 5,000 sailors and Marines.
CLICK HERE FOR THE FOX NEWS APP
The Nimitz's arrival in the Mideast saw Iran conduct a live-fire drill targeting a mockup aircraft carrier resembling it.
The drill underlined the lingering threat of military conflict between Iran and the U.S. after a series of escalating incidents last year led to an American drone strike that killed a top Iranian general in Baghdad. Tehran responded to that strike by firing ballistic missiles that wounded dozens of American forces in Iraq.
The Associated Press contributed to this report.