Scare for top seeds at world badminton champs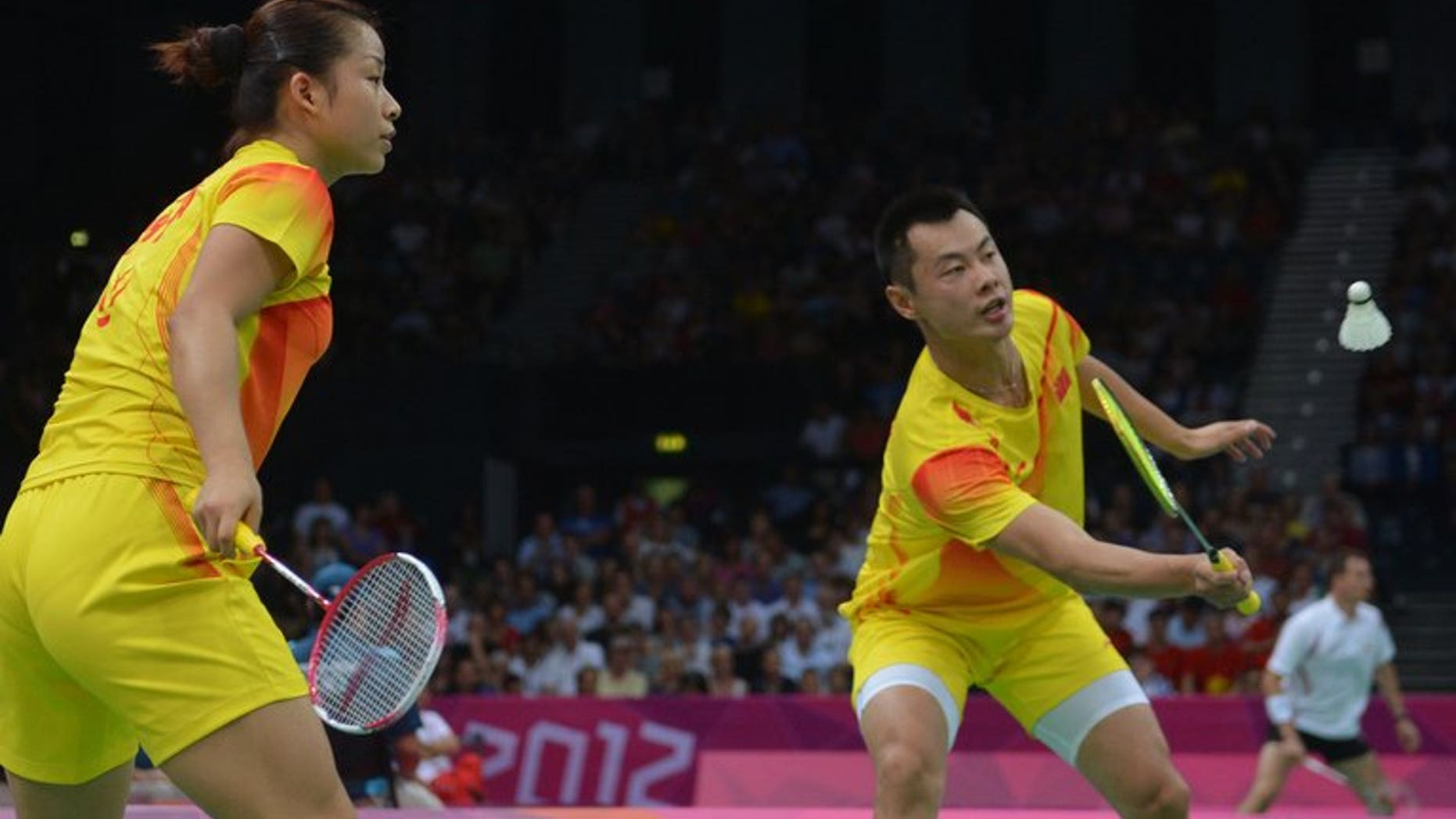 GUANGZHOU (AFP) – China's world number one mixed doubles pair were given a scare in their opening match at the badminton world championships on Tuesday after dropping the first game in an intense clash.
Top-ranked Ma Jin and Xu Chen lost their opening game in Guangzhou 18-21 to unseeded Danish pair Mads Pieler Kolding and Kamilla Rytter Juhl, who found answers to their trademark nimble play and dynamite smashes.
Xu sent back scorching returns of up to 277 kilometres per hour (172 miles), leaping in the air for his overhead shots, but the Danes held their nerve and withstood the onslaught.
The home crowd fell into a nervous hush as the Danish pair went up 10-6 in the second, but the Chinese duo pulled it back to take the game 21-17.
A frenetic third game saw Xu nailing acrobatic shots, including one behind his back, as the crowd roared him on.
The Chinese number ones eventually took victory in just under an hour, pumping their fists and shouting as they won the third game 21-13.
"It was very difficult to win today. We started out by making a lot of mistakes and giving too many points," Xu told reporters after the match.
"Ma Jin controlled the net and I think that it made the difference," he added.
Reigning world and Olympic mixed doubles champions Zhang Nan and Zhao Yunlei, seeded second, had an easier ride against Anthony Dumartheray and Sabrina Jaquet of Switzerland, taking just 25 minutes to beat them 21-11, 21-15.
The Chinese pair are favourites with fans after revealing they were a couple by hugging and kissing following their victory in the Japan Super Series in 2010.
Third seeds Tontowi Ahmad and Liliyana Natsir of Indonesia beat Malaysia's Jian Guo Ong and Yin Loo Lim 21-14, 21-11 in their first match Tuesday.
The Indonesians are serious challengers for the title after winning three of the four Super Series they have taken part in this year.
Fourth seeds Joachim Fischer Nielsen and Christinna Pedersen from Denmark went through, trouncing Ukraine's Valeriy Atrashchenkov and Anna Kobceva 21-4, 21-6.
But Chan Peng Soon and Goh Liu Ying of Malaysia, ranked fifth, went out to Koreans Kim Ki-Jung and Jung Kyung-Eun, losing 18-21, 19-21.