Saudi Arabia, Gulf allies ask UN Security Council for Yemen arms embargo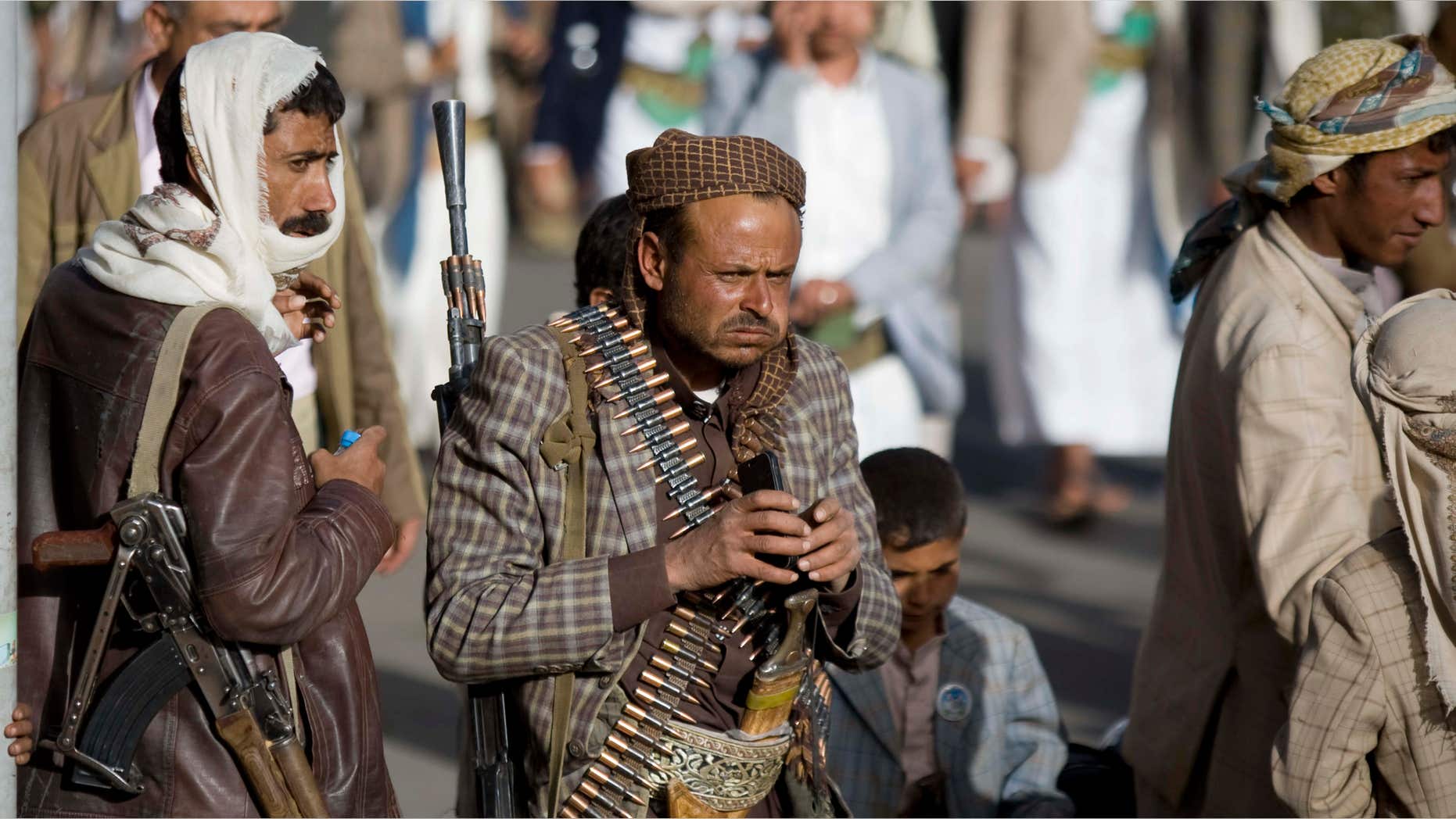 UNITED NATIONS – Saudi Arabia and its Gulf allies presented powerful members of the U.N. Security Council with suggested elements for a resolution that would impose an arms embargo on the Shiite rebels who have thrown Yemen into turmoil and caused its Western-backed president to flee.
Diplomats said after a meeting Thursday evening with ambassadors from the United States, Britain and France that members of the Gulf Coordination Council want the resolution to be militarily enforceable under Chapter 7 of the U.N. Charter.
The GCC members also presented the Security Council president with a letter explaining that their airstrikes targeting military installations held by the Houthi rebels are in response to President Abed Rabbo Mansour Hadi's request this week for immediate aid as the rebels closed in.
The current president of the Security Council, French Ambassador Francois Delattre, did not comment on his way out of the meeting. Another permanent council member, Russia, met with the Gulf members earlier Thursday.
One diplomat who attended the meeting said the GCC members stressed that an arms embargo would block arms only to the Houthi rebels and not to Yemen's government. The diplomat said the members do not want a repeat of Libya, whose internationally recognized government has to ask a U.N. sanctions committee for exemptions to that country's arms embargo when it wants to obtain weapons.
The diplomat spoke on condition of anonymity because they were not authorized to talk publicly.
The Gulf members also suggested that more members of the Houthis face financial sanctions.
In addition, "We're asking for (Houthi) withdrawal from Sanaa, withdrawal from the other provinces," Saudi Arabia's U.N. Ambassador Abdallah Al-Mouallimi told reporters after the meeting.
The Security Council last month unanimously adopted a resolution demanding that the rebels immediately relinquish control of Yemen's government and engage "in good faith" in U.N.-led peace talks. That resolution, which was not under Chapter 7, was the council's first on Yemen since the current crisis began.
Since then, the Houthis have swept south from Sanaa, the capital, and taken over much of the Arab world's poorest country. With the Saudi-led airstrikes that began early Thursday, Yemen is now seen as a new front in the rivalry between Saudi Arabia and Iran, which is believed to be backing the rebels.
The GCC includes Yemen's neighbors Saudi Arabia and Oman as well as Kuwait, Qatar, Bahrain, and the United Arab Emirates.