Salvadoran Man Becomes First Mara Salvatrucha Gang Member To Make FBI's 'Most Wanted' List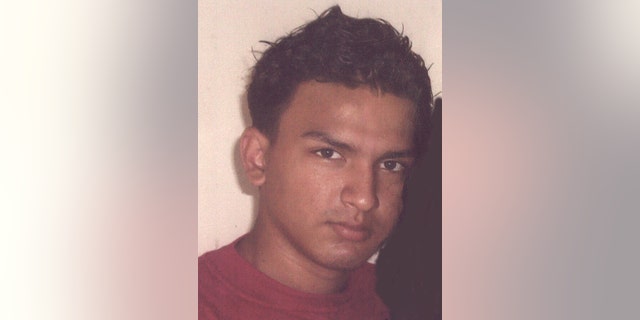 NEW YORK (AP) – An alleged MS-13 member who purportedly lured his 19-year-old girlfriend and her toddler son into New York woods where they were fatally shot in the head because she was "disrespecting" the gang landed on the FBI's "Ten Most Wanted Fugitives" list Wednesday, authorities said.
Juan Elias Garcia, 21, whose last reported sighting was somewhere in Honduras in 2011, is the fourth person sought by federal authorities in the Long Island killings of 19-year-old Vanessa Argueta and her 2-year-old son Diego Torres, said George Venizelos, the FBI assistant director of the New York field office.
Garcia, a native of El Salvador who authorities said was the first MS-13 gang member to make the bureau's most wanted list, allegedly brought Argueta to the woods of Central Islip, N.Y. in February 2010 after promising to take her to dinner, Venizelos said.
Argueta was accompanied by two other reputed MS-13 members who had received permission from the gang's leader to carry out the killing, Venizelos said. One of them shot her in the chest and head because of alleged threats made toward Garcia by rival gang members to whom she had ties, according to Venizelos.
Her son was also shot in the head twice — the second time after grasping at Garcia's leg — with the same .22 caliber handgun, he said.
"Garcia decided that penalty for disrespecting the gang was death," Venizelos said. "While crime and gang-related activity often goes hand in hand, the execution-style murders of Vanessa and her 2-year-old son is a new low even for MS-13."
Last October, the Treasury Department designated MS-13, or Mara Salvatrucha, as an international criminal organization. It has a strong presence throughout the country, particularly in areas with substantial Salvadoran populations such as Southern California, the District of Columbia and northern Virginia. The gang also is allied with several Mexican drug cartels.
There is a reward of up to $100,000 for information leading to Garcia's arrest, authorities said, cautioning the public not to take action themselves but instead to call the FBI or local law enforcement. Garcia also has ties to Nicaragua, Guatemala and Panama, they said.
MS-13 is the largest and most violent street gang on Long Island, with more than a dozen chapters there, said Loretta Lynch, the U.S. Attorney for New York's Eastern District.
Garcia was indicted on seven counts that included murder, murder conspiracy and firearms charges last month, shortly after he turned 21, and lost federal juvenile protection status that had prevented authorities from naming him publicly, Lynch said.
Rene Mendez Mejia, who pleaded guilty to the murders, and Adalberto Ariel Guzman, who was found guilty at trial, are awaiting sentencing, Venizelos said. Gang leader Heriberto Martinez, who allegedly sanctioned the killings, was charged in connection with the murders and other crimes and has been sentenced to three life terms plus 60 years, he said.
Follow us on twitter.com/foxnewslatino
Like us at facebook.com/foxnewslatino