S.African grannies use condoms to help arthritis pain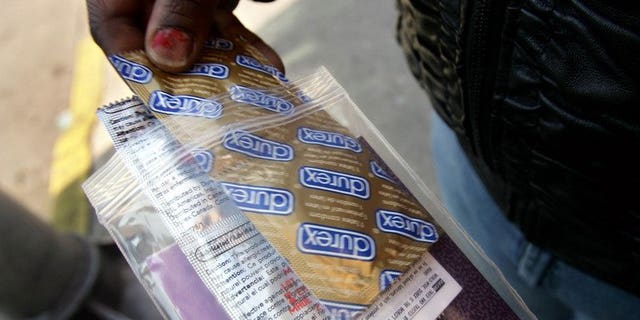 JOHANNESBURG (AFP) – The elderly in South Africa are discarding pills for boxes of condoms in the belief that the lubricant oil on the latex helps alleviate arthritis-related pain, a daily reported Friday.
They rub the condoms on the painful joints, and claim to feel instant relief, the Sowetan said.
"This oil is number one," Elizabeth Moyo told the paper after demonstrating how she uses the condoms. "I am tired of the pills."
Condoms are readily available, often for free, in South Africa, which has one of the world's highest HIV infection rates with one in 10 people testing positive.
Medical experts say there is no scientific evidence that condoms help with pain relief and are concerned that condoms will now be wasted and not used for their rightful purpose, the daily said.
Arthritis is a common condition among the elderly and causes pain and inflammation within the joints.