Russian official: opposition leader Navalny's public stance triggered probe against him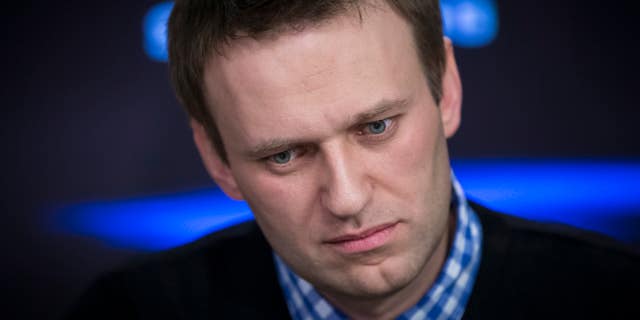 NEWYou can now listen to Fox News articles!
MOSCOW – The spokesman for Russia's chief investigative body says that a criminal probe of a Russian opposition leader was triggered by his fierce public stance.
In an interview published Friday in Izvestia daily, Vladimir Markin says that investigators would not have investigated a "banal theft" if that wasn't for Alexei Navalny's reports alleging government corruption. Markin says this "teasing" provoked his agency to get involved in a case which normally would be left to local authorities.
Lawyer and blogger Navalny exposed official corruption and spearheaded a series of massive protests in Moscow against Putin's return to the presidency in 2011 and 2012. Navalny goes on trial on Wednesday on charges of leading an organized crime group that stole timber worth 16 million rubles (about $500,000).
Navalny denies the charges.