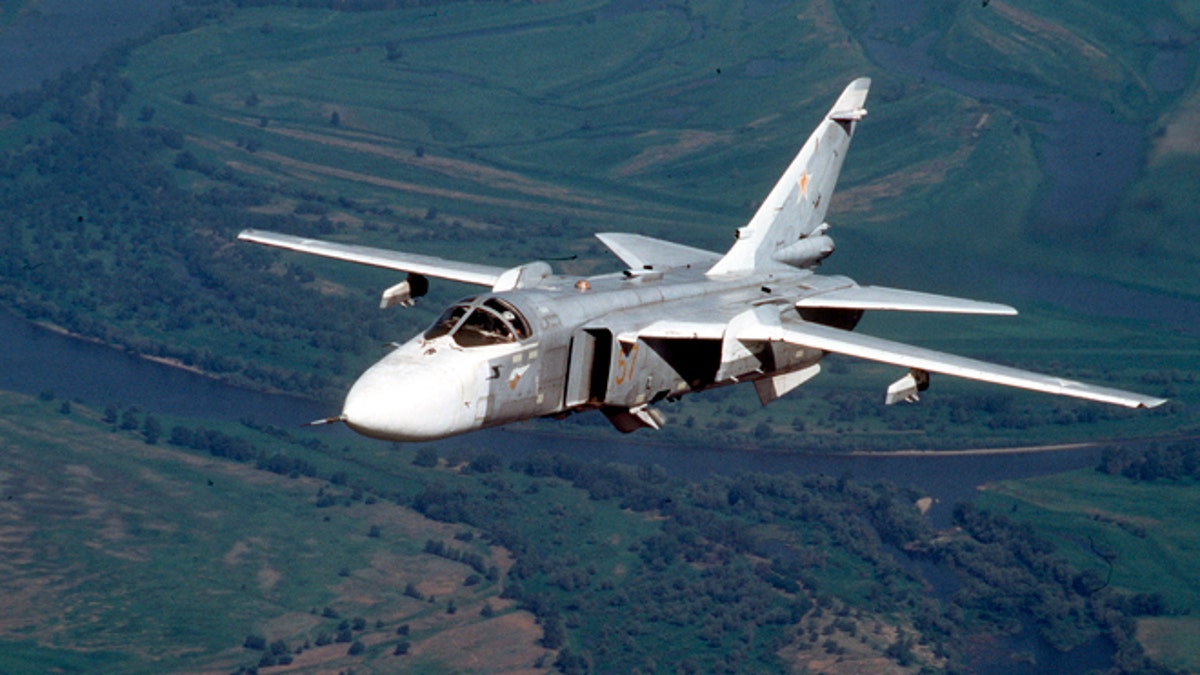 MOSCOW (AP) – A senior Russian government official says Moscow hasn't held negotiations on leasing a dozen of supersonic bombers to Argentina, but would be willing to consider it.
Alexander Fomin, the head of the Federal Service for Military-Technical Cooperation, a government agency tasked with coordinating arms trade, denied media reports claiming that Russia was in talks on offering Argentina a batch of 12 Su-24 bombers on lease.
Fomin said Friday in remarks carried by Interfax news agency that "regrettably, the issue isn't being discussed, but we are ready to discuss it."
The reports of the possible deal raised concerns in Britain that Argentina could use the bombers capable of high-speed, low-altitude raids to attack the Falkland Islands. Argentina launched a botched attempt to seize the South Atlantic territory in 1982.
Earlier this week, Argentina's foreign minister criticized Britain for building up its military capacity in the disputed Falkland Islands, a small increase that caused a big stir in the South American country.
Foreign Minister Hector Timerman said Britain's decision underscored an unwillingness to negotiate in the face of U.N. resolutions urging the two nations to do so.
"It's not only a provocation for Argentina but is also an insult to the United Nations," Timerman told local station Radio Del Plata.
Timerman said the decision was a way for Britain to justify increasing its military budget, a claim made by other Argentine officials.
"Argentina has no plans for conflict with any country while Great Britain is continually at war in some part of the world," Timerman said.
The day before, on Tuesday, British Defense Secretary Michael Fallon had said the military would add two transport helicopters and an enhanced communications system to its defense systems on the islands.
The islands, about 300 miles east of Argentina, are claimed by both Britain and Argentina.