Russia will get 50 intercontinental ballistic missiles this year, military chief says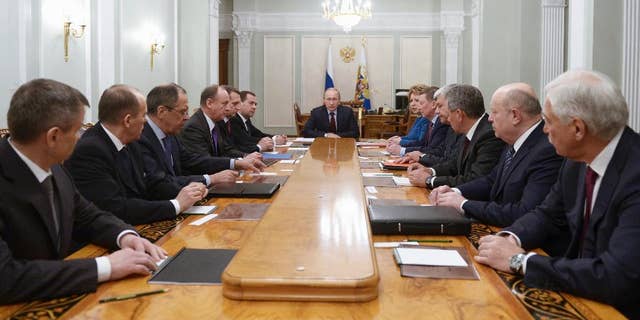 MOSCOW – The chief of Russia's General Staff says the military will receive 50 intercontinental ballistic missiles this year, maintaining a high tempo of modernization despite the nation's economic downturn.
Gen. Valery Gerasimov's statement Friday comes amid spiraling Russia-West tensions over Ukraine, where fighting between pro-Russia rebels and government forces flared up anew this month after a period of relative calm.
Gerasimov said weapons modernization should prevent the U.S. and NATO from achieving military superiority over Russia.
He said the development of strategic nuclear forces is the top priority, adding that Russia will counter NATO's U.S.-led missile defense system by deploying weapons capable of penetrating the shield.
Gerasimov said that Russia is also developing long-range precision conventional weapons in response to the U.S. Prompt Global Strike program.