Russia to decriminalize some forms of domestic violence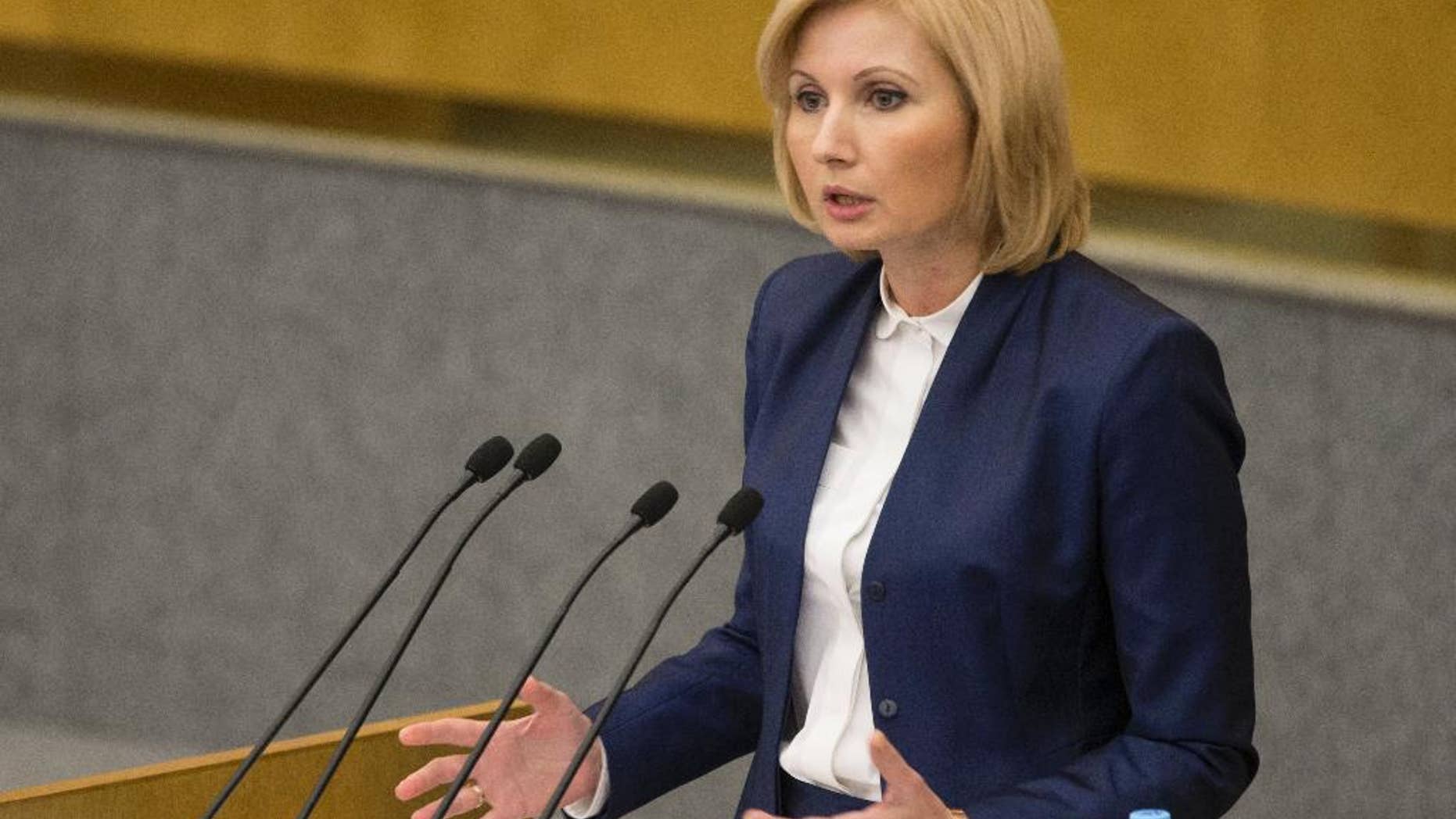 A controversial bill that would decriminalize some forms of domestic violence in Russia was one step closer to hitting President Vladimir Putin's desk on Wednesday.
REPORTER'S NOTEBOOK: RUSSIA'S TRUE FEELINGS ON TRUMP A MYSTERY
Under the bill, hitting a family member would no longer be a crime -- for first-time offenders who "inflict physical pain but do not cause serious bodily injury," the state-owned TASS news agency reported. Russia's lower house of parliament, the State Duma, approved the bill, voting 385-2-1.
Few Russians appeared to support it. A survey this month by state-run pollster VTsIOM showed that 19 percent of Russians said "it can be acceptable" to hit one's wife, husband or child "in certain circumstances."
THE STATE OF INVESTING IN RUSSIA
Activists picketed the Duma on Wednesday morning to oppose the bill, which has caused controversy and attracted more than 200,000 signatures online against it.
The bill stems from a Supreme Court ruling to decriminalize battery that doesn't inflict bodily harm, but to retain criminal charges for those accused of battery against family members. Conservative activists objected, arguing it was a threat to parents who might spank their children.
First-time offenders would still face an "administrative" penalty: a fine approaching $500, a 15-day arrest or community service.
Olga Batalina, one of the bill's co-authors, rejected suggestions that the bill would protect attackers. "The Criminal Code still carries criminal responsibility for battery, but now it will be applicable only for repeat offenders," he told state television. All those "who terrorize their family members, who do it repeatedly ... will face criminal responsibility."

Kremlin spokesman Dmitry Peskov wouldn't comment on the bill.
The bill was passed in the second reading but has yet to be approved in the third reading. From the Duma, it would proceed to the upper house, largely a rubber-stamp body, and then to President Vladimir Putin's desk.
The nationwide VTsIOM poll by phone of 1,800 people was held Jan. 13-15. The survey had a margin of error of 2.5 percentage points.
The Associated Press contributed to this report.