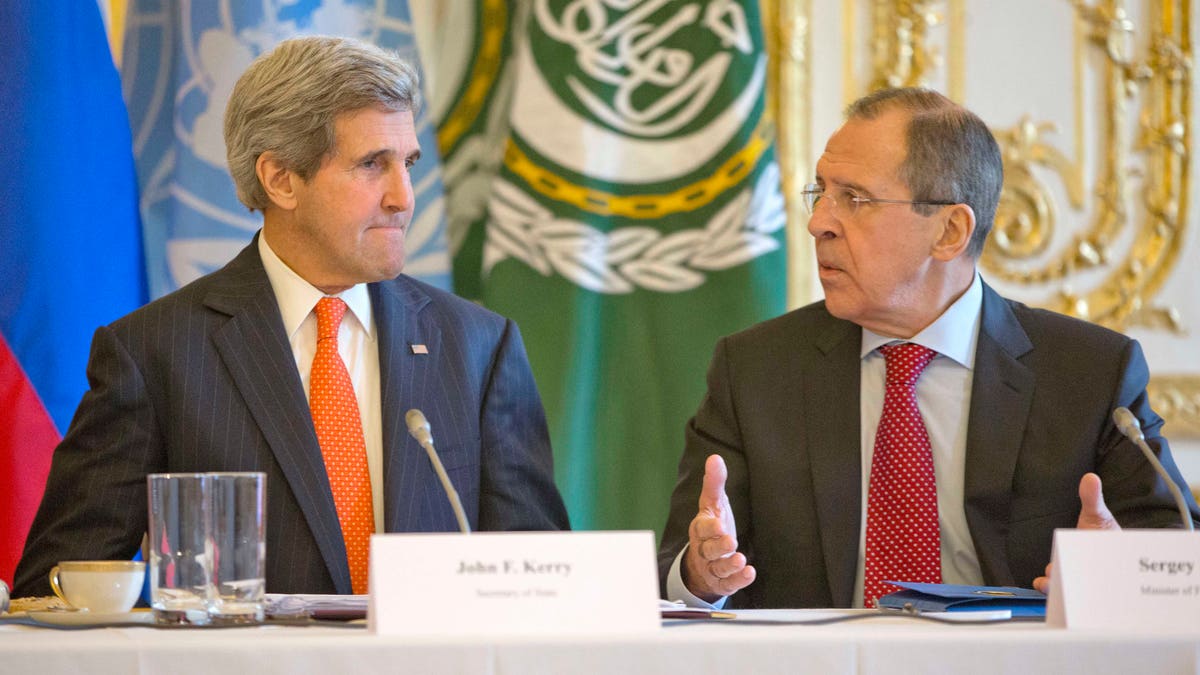 PARIS – Russian Foreign Minister Sergey Lavrov says Syria's government is considering opening humanitarian access and a prisoner exchange in the run-up to a peace conference that would bring together the opposition and the leadership for the first time.
Lavrov and U.S. Secretary of State John Kerry met Monday in Paris in a second day of talks to raise pressure on Syria's opposition to attend the peace conference, which is scheduled to begin in just over a week in Switzerland.
Kerry said he and Lavrov, who last year hammered out an agreement that saw Syrian President Bashar Assad give up chemical weapons, agreed on the need to press for humanitarian access, a cease-fire and a prisoner exchange. Assad has agreed to send a delegation.