Russia says it will send second aid convoy to Ukraine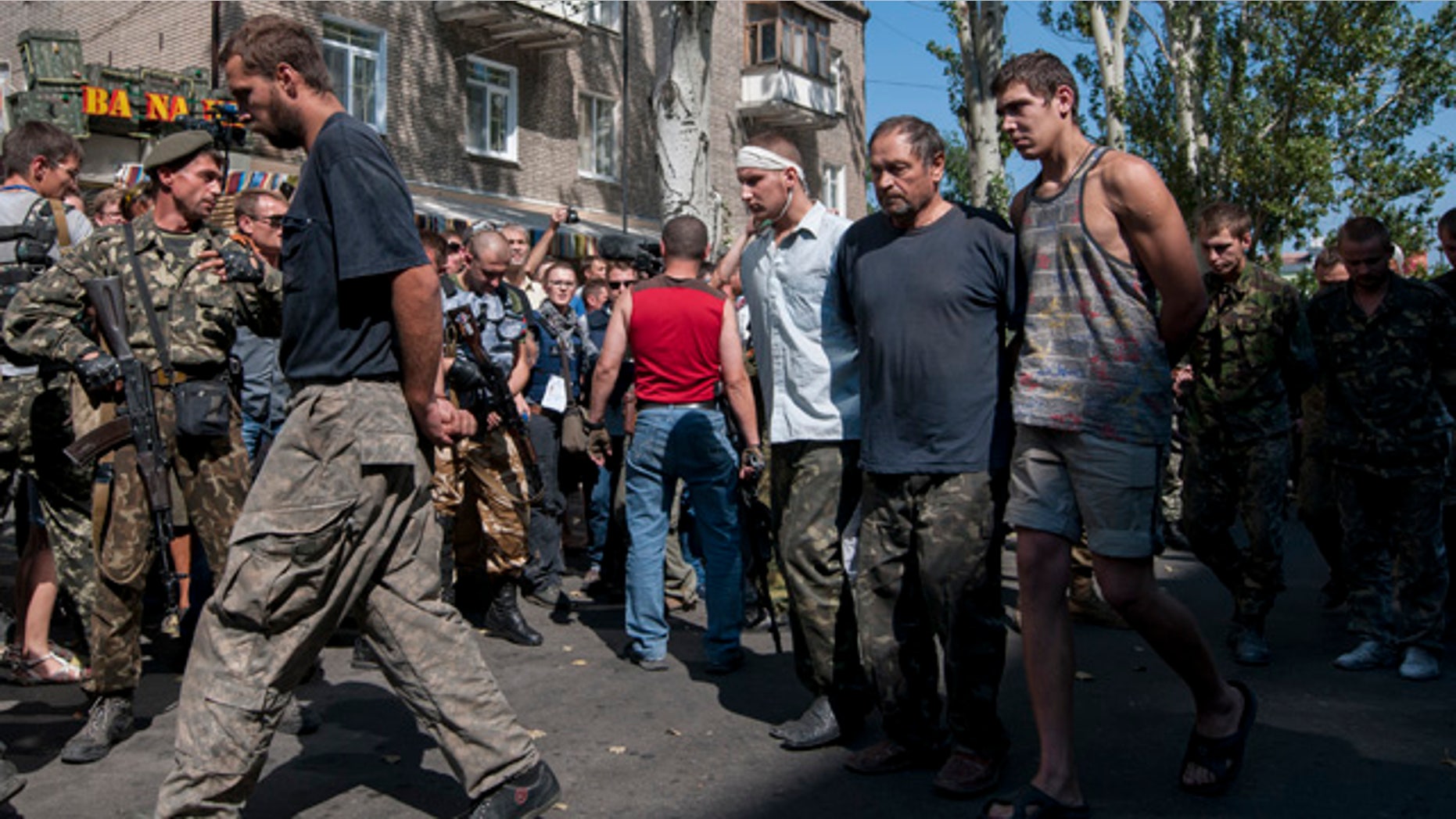 Russia's Foreign Minister announced Monday that Moscow would send a second aid convoy into rebel-held areas of eastern Ukraine, a move that is likely to escalate tensions with the government in Kiev.
Sergey Lavrov said Monday that Russia had notified the Ukrainian government of its plans to send the new convoy in the coming days.
"The humanitarian situation is not improving but deteriorating," Lavrov told a news conference in Moscow Monday. "We want to reach an agreement on all conditions for delivering a second convoy by the same route... in the coming days."
Russia unilaterally sent 227 tractor-trailers purportedly carrying aid across the border on Friday, a move that Ukraine characterized as an invasion. However, tensions were defused when all the trucks returned to Russian territory Saturday after delivering the aid for the rebel stronghold of Luhansk. Lavrov said the second convoy would travel the same route as the first convoy took over the weekend.
Lavrov also said distribution in Luhansk of the food, water and other goods delivered by the first convoy began Monday with the participation of the International Committee of the Red Cross. Ukraine and its Western allies, including the United States, have expressed concern that the convoys are carrying military equipment to pro-Russian separatists who have been battling Ukraine government forces for the past four months. Russia has repeatedly denied providing arms or training to separatists.
Ukrainian officials told the BBC that approximately 30 heavily armored vehicles bearing the symbol of the separatists' self-proclaimed Donetsk People's Republic had crossed into Ukraine from Russia near the city of Mariupol early Monday, sparking clashes.
The United Nations has estimated that over 2,000 people have been killed in the fighting in eastern Ukraine since April, while over 330,000 have been displaced. The conflict began when separatists in the regions of Donetsk and Luhansk declared independence after Russia annexed the Crimean peninsula the month before. That phase of the conflict followed the removal of Ukraine's pro-Russia president Viktor Yanukovych from power in February after he refused to approve a trade agreement with the European Union.
Russian President Vladimir Putin and his Ukrainian counterpart Petro Poroshenko are due to meet in Minsk, Belarus on Tuesday for the latest round of talks on the crisis.
The Associated Press contributed to this report.