Royal Mail privatisation plans to be unveiled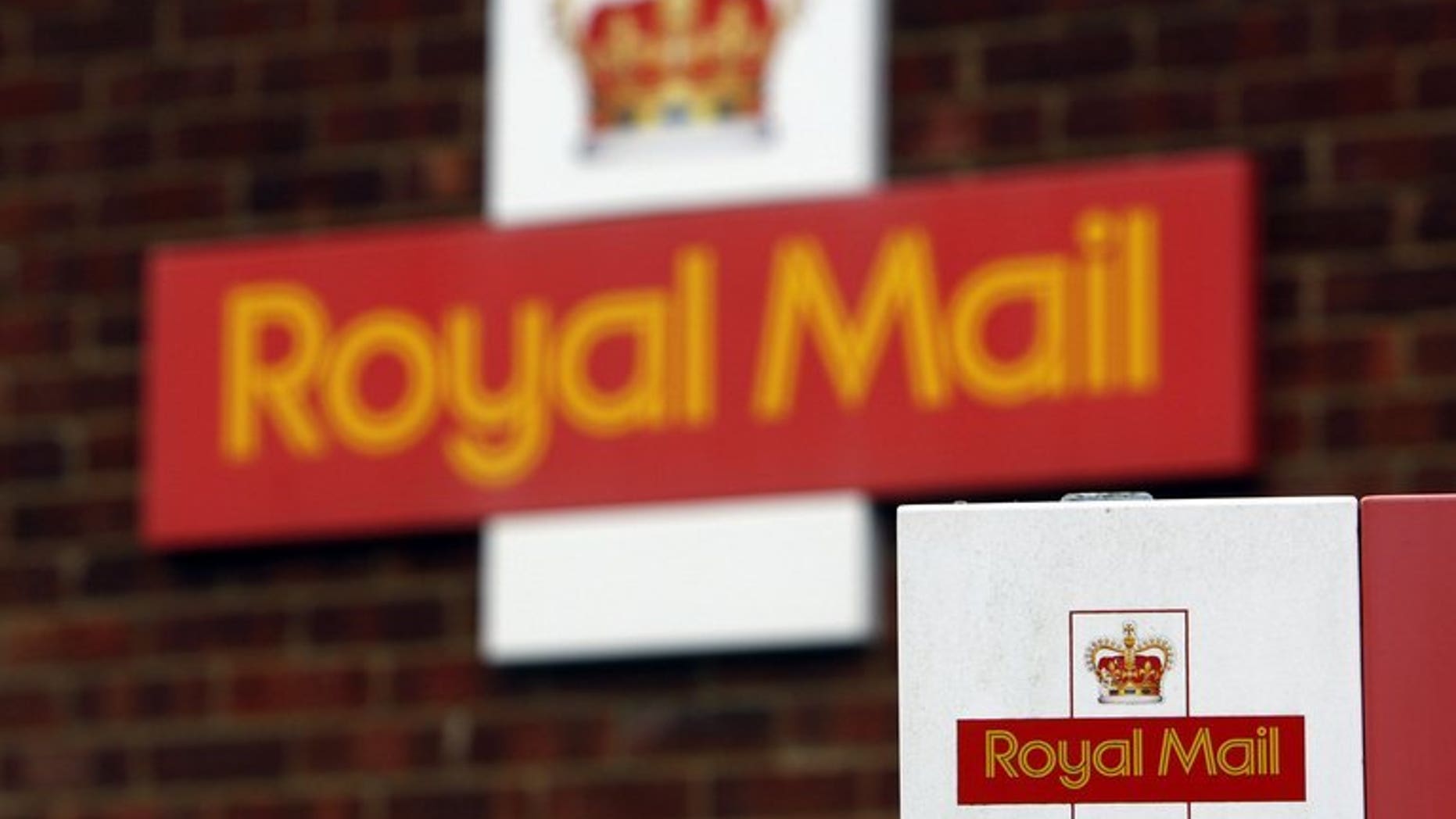 LONDON, United Kingdom (AFP) – The government will on Wednesday flesh out controversial plans to part-privatise Royal Mail following a major restructuring to face the dominance of email.
Business Secretary Vince Cable is set to announce precise details of the privatisation in a statement to parliament from 1130 GMT.
Cable recently insisted that there was no alternative' to privatising the postal delivery service, with the organisation continuing to face a "fundamental threat" from email.
At the same time however, Royal Mail has enjoyed a surge in a profits thanks to the increasing popularity of online shopping which generates parcel traffic, and owing also to deep cost-cutting and big increases in stamp prices.
Union leaders meanwhile oppose the privatisation plan, warning that customer service will suffer once the business ends up in the private sector.
According to media reports, the coalition government will on Wednesday announce that about 150,000 postal workers are to be handed shares together worth millions of pounds as part of the privatisation deal.
Together the workers are set to own 10 percent of the new company following a sell-off of Royal Mail said to be worth up to ??3.0 billion ($4.5 billion, 3.5 billion euros).
Cable is also expected to confirm that the state will maintain 49 percent of the company, while the government intends to take on the Royal Mail's pension fund, including its hefty deficit.
The coalition government, led by Prime Minister David Cameron, relaunched plans to part-privatise Royal Mail three years ago and after the proposal was ditched by the former Labour administration.
Former prime minister Gordon Brown's Labour government scrapped the sell-off plans in 2009 as Britain struggled with recession following the global financial crisis.
But Royal Mail recently announced that its profit after tax soared to ??566 million in 2012-13 compared with a net gain of ??149 million during its previous financial year. Revenue grew almost 6.0 percent to ??9.279 billion.
Royal Mail continues to operate most British postal services even though its more than 350-year-long monopoly of the letter-delivery business ended in 2006 as new rules kicked in to allow rival operators to win a slice of the market.