Romanians nostalgic for the communist era go to Ceausescu's grave 25 years after his execution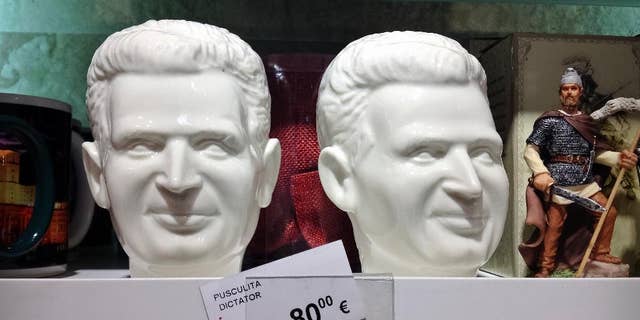 BUCHAREST, Romania – Romanians nostalgic for the communist era have gathered at the grave of former dictator Nicolae Ceausescu and his wife, who were tried and executed on Christmas Day twenty-five years ago.
Some Romanians have made the pilgrimage to the Ghencea cemetery into an annual tradition. This year, about 15 people gathered at the burial place.
Earlier this week, Romanian President Klaus Iohannis called for an investigation into the killings of over 1,100 people during the uprising that led to Ceausescu's downfall.
Romania has implemented democratic and economic reforms since then, but no real investigation was made into the shooting of unarmed demonstrators during the uprising because former communists retained power after 1989.
Ceausescu's 24-year-rule was characterized in the later years by food and power shortages and a lack of basic freedoms.