Reporter pursues defamation lawsuit against Toronto mayor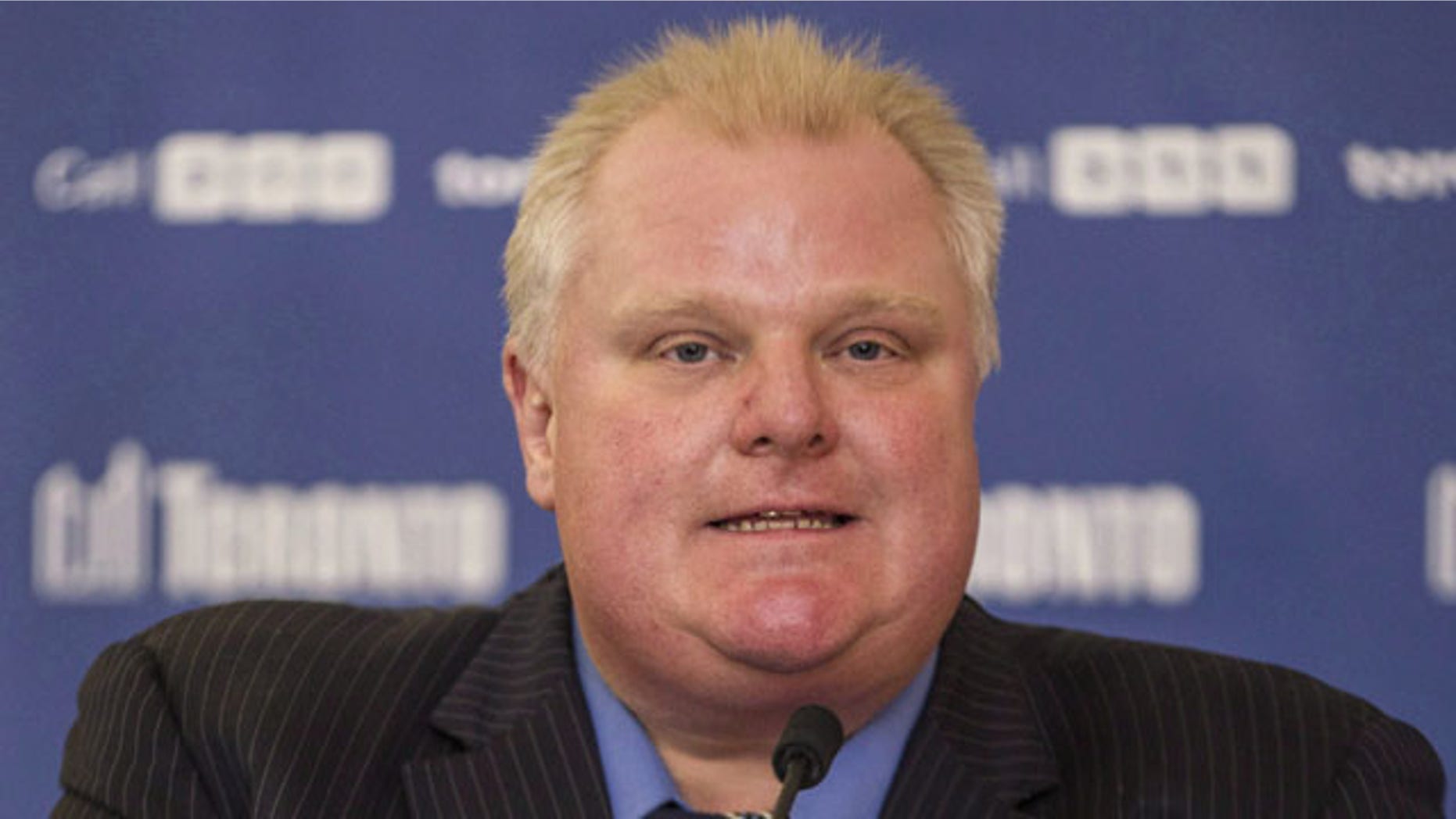 A reporter for Canada's largest newspaper said Tuesday that he is pursuing a defamation lawsuit against Toronto mayor Rob Ford.
Ford said Tuesday that he did not intend to suggest that Toronto Star reporter Daniel Dale was a pedophile during a television interview in which Ford accused Dale of taking pictures of his little kids. Ford said he didn't "want to say that word but you start thinking what this guy is all about."
Ford's insinuation was related to an instance when Dale was close to Ford's house in May 2012, investigating a plot of public land adjacent to Ford's home that the mayor wanted to buy. Dale has said he was writing a story about the plot so he went to take a look at it when the mayor emerged from his home to confront him. Dale said he didn't take any pictures and said the mayor's two children were nowhere in sight.
Dale served Ford with a libel notice last week, demanding an apology.
In prepared remarks during a City Council meeting, Ford said, "I did not mean to insinuate anything about Mr. Dale personally in my interview. I certainly did not intend to suggest that he is a pedophile. I was merely commenting on the thoughts that went through my mind on the night."
Later, Ford said it was ""unfortunate that the word I did not say has been ascribed to me by the media but I wish to sincerely apologize."
Shortly after Ford spoke, Dale said on Twitter that he would proceed with the lawsuit.
"In his 'apology,' the mayor didn't retract anything at all. Instead, he blamed the media for its reasonable interpretation of his words," Dale wrote. "And, crucially, he didn't retract or specifically apologize for the categorically false, malicious, and in-itself-defamatory claim about me taking pictures of his young kids."
"So," Dale concluded, "while I appreciate the mayor's first step, no dad or teacher would accept that apology as sufficient. I would appreciate another try."
Ford, who admitted last month to smoking crack "in a drunken stupor," has been stripped of most of his powers by the Toronto City Council in response to that scandal, but intends to seek re-election next year.
The Associated Press contributed to this report.