Report: Jobless rate for Hispanics up, while rate for jobless veterans drops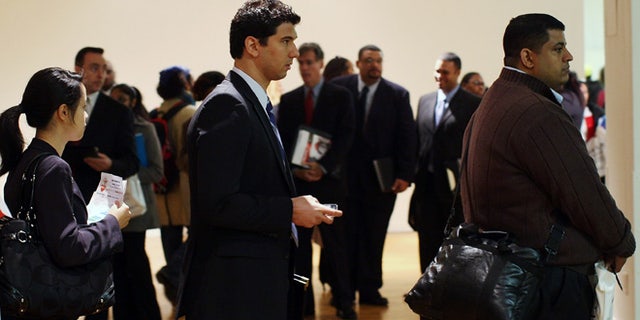 NEWYou can now listen to Fox News articles!
WASHINGTON (AP) – The unemployment rate for recent military veterans dropped sharply in April, while the rate for Hispanic workers increased.
The jobless rate for veterans who have served in the Armed Forces anytime since September 2001 was 4.1 percent in April. That's down from 6.3 percent in March and marks the lowest level since data for the group became available in September 2008.
In 2015, there were 3.6 million veterans who had served during Gulf War era II, according to the Bureau of Labor Statistics. Nearly half were between ages 25 and 34.
Unemployment for major demographic groups stayed relatively steady, except Hispanic or Latinos. That group's jobless rate rose to 6.1 percent in April from 5.6 percent in March.
Overall, U.S. employers added 160,000 jobs last month. The overall unemployment rate stayed at 5 percent.
The data for various demographic groups came from a survey of households that is part of the Labor Department's monthly jobs report.
Like us on Facebook
Follow us on Twitter & Instagram