Report: Court transcript describes abuse, infidelities by CA mayor killed by wife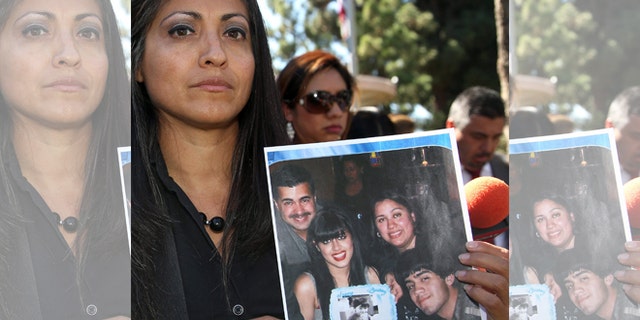 They were childhood sweethearts who got married and had two children, but there was little that could be considered sweet about their relationship.
Transcripts of grand jury testimony in the shooting death of Daniel Crespo, the mayor of Bell Gardens, California, by his wife, Lyvette, which were made public on Monday, reveal a decades-long pattern of infidelity, threats and abuse.
Just half an hour before the shooting last September, in response to a text message from Lyvette warning the mayor not to tell others about his affairs, Daniel texted back, "When I get home, let's see how you will respond.... With the rage I have, woman, you shouldn't be pushing my buttons."
According to the Los Angeles Times, the texts were read to the grand jury by deputy district attorney Beth Silverman.
The transcripts show that the mayor made no secret of his affairs, in one instance sending Lyvette a recording of a conversation with a coworker about an affair.
He bought an "engagement" ring for one girlfriend and took her to Las Vegas for a mock wedding.
In a second exchange between the Crespos read out by Silverman—this one a conversation the mayor recorded—Daniel asked, "Why would you threaten to shoot me?" Lyvette answered, "Well, if you cheat, that's what I would do."
On Sept. 30, 2014, that is what she did, using his own 9-mm pistol.
Last month, the grand jury indicted Lyvette for voluntary manslaughter, a charge to which she pleaded not guilty.
Her attorney, Eber Bayona, told the LA Times that she shot her husband in defense of herself and of their son, Daniel Jr.
According to the transcripts, their son testified to the grand jury that just before the shooting his father had punched him in the face, causing him to fall down a flight of stairs. As he ran away, he turned back and spotted his mother holding a gun.
"That's when I saw him get shot," Daniel Jr. told the grand jury. "I heard three gunshots, and then saw him fall."
Mother and son also claim that the mayor was frequently abusive. Daniel Jr. told jurors that he once saw his father pin his sister against a closet while choking her.
On another occasion, he said, Daniel—furious because he thought Lyvette had been looking at another man—punched her in the face while they were driving home after church.
Bayona told the LA Times that, in fact, it was "a welcome relief when Daniel Crespo was off entertaining other women for his wife because she wouldn't be suffering abuse."
But she suffered in other ways.
Another text exchange from a few months before the shooting that was presented to jurors by Silverman began with Lyvette writing, "I'll find out who [you] got flowers for. Has to be a Bell Gardens whore."
The mayor's reply was, "It better [be the] last time you threaten to shoot me in [the] head!"
"People don't like to be played with or be made a fool [of]," she answered. "I've put up with a lot of [stuff]. Don't play with me."
Like us on Facebook
Follow us on Twitter & Instagram