Remains of 7 sailors killed in US ship collision return home
NEWYou can now listen to Fox News articles!
TOKYO – The U.S. Navy says the bodies of the seven American sailors killed in a collision between their destroyer and a container ship off the Japanese coast have headed home.
The USS Fitzgerald collided with the Philippine-flagged container ship in the early hours of Saturday, sustaining severe damage to its side and flooding some compartments with sailors trapped inside.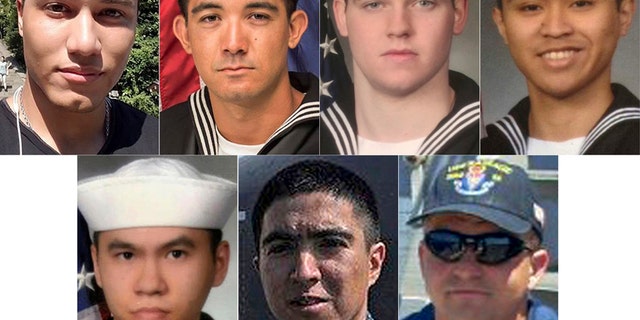 The bodies of the seven crew members who died, their ages ranging from 19 to 37, were found by Navy divers after the warship returned to Yokosuka, Japan, home to the Navy's 7th fleet.
The bodies left Tokyo on a flight on Tuesday.
The Navy said the three sailors who were injured in the collision have been released from a Navy hospital.