Reclusive, opinionated German-born mathematics great Alexander Grothendieck dead at 86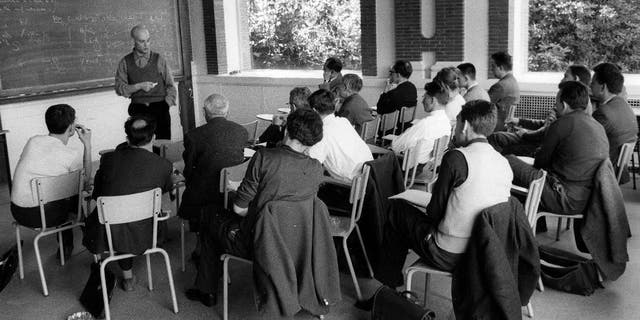 PARIS – Alexander Grothendieck, an opinionated and reclusive giant of 20th-century mathematics who shunned accolades and supported pacifist and environmental causes, has died, the French presidency said Friday. He was 86.
He died Thursday at hospital in the southwestern town of Saint-Girons, hospital officials said.
Grothendieck was leading mind behind algebraic geometry — a field with practical applications including in satellite communications. He was awarded the Fields Medal in 1966.
According to French daily Le Monde, Grothendieck had been living for years in a hideaway home in the nearby village of Lasserre.
The German-born son of an anarchist Russian-Jewish father and German mother, Grothendieck took his mother's family name. As World War II neared, he fled to France, and later spent time in an internment camp. His father died in Auschwitz.