Protesters Throw Fruit at Chile's Rescued Miners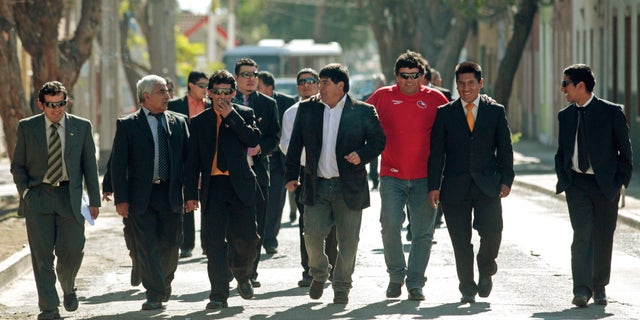 COPIAPO, Chile -- It has been a bittersweet anniversary for Chile's rescued miners. They were honored as heroes in their hometown Friday, with a Catholic Mass and a museum inauguration recognizing their remarkable survival story.
But the celebrations were marred by anti-government protests. Students, teachers, environmentalists and other miners scuffled with police and tried to interrupt President Sebastian Pinera's events with the miners. Some even threw fruit and stones and accused the miners of being ungrateful for their rescue.
Chileans newspapers on Saturday called it a low blow, especially for the miners who are unemployed and suffering from mental problems.
The son of rescued miner Omar Reygadas says his father was deeply saddened by the treatment.