Prime Minister Says Japan Should Aim to Reduce Nuclear Power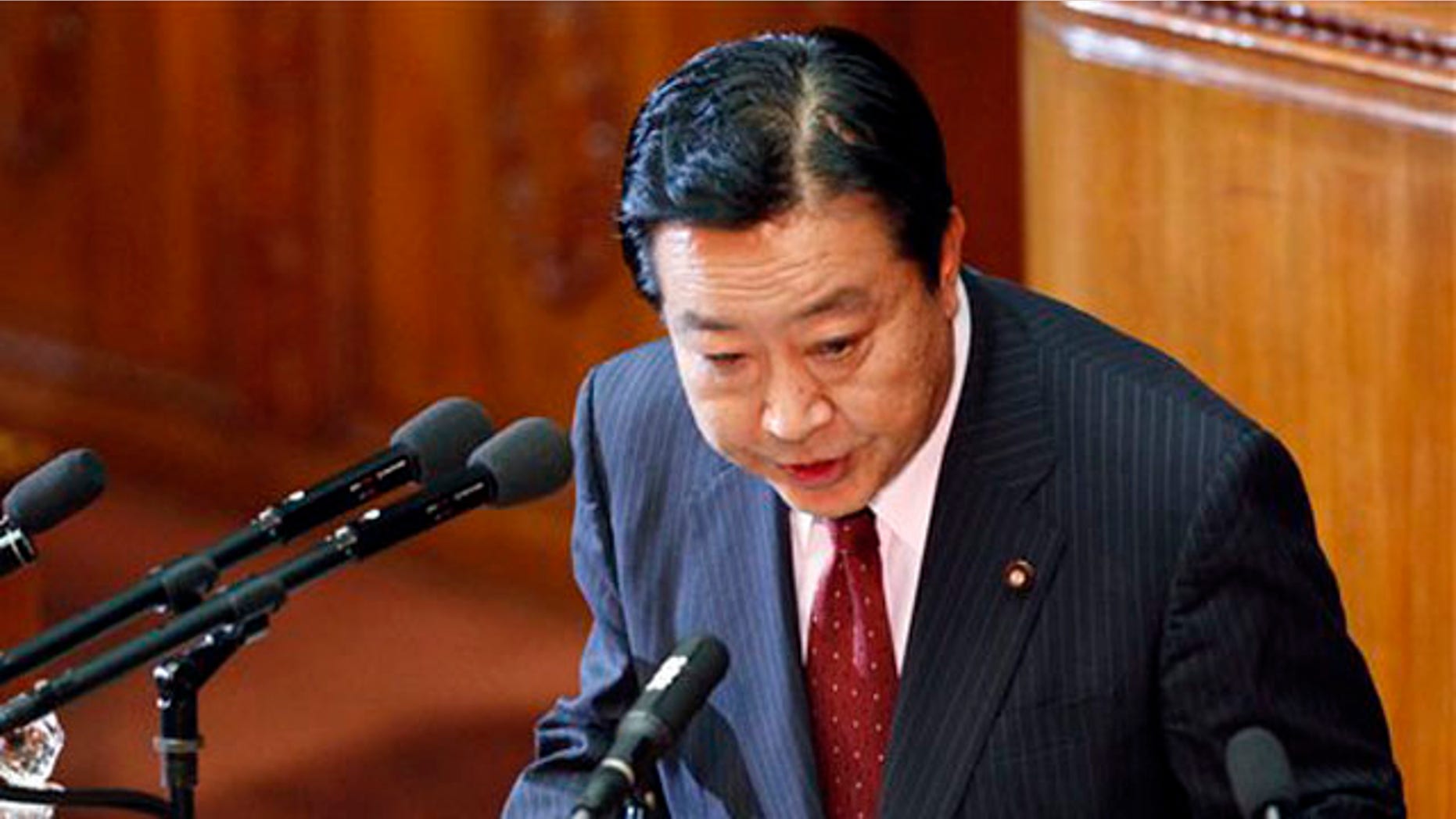 Japan's new prime minister promised Tuesday to restart nuclear plants following safety checks ordered in the wake of the country's nuclear disaster but also said the nation should reduce its reliance on atomic energy over the long term.
Addressing parliament in his first policy speech since taking office two weeks ago, Prime Minister Yoshihiko Noda also said he would press ahead with the recovery along the tsunami-battered northeastern coast, calling on his fellow citizens not to forget "the spirit of dignity of all Japanese that was displayed despite the hopelessness of this giant disaster."
Noda's predecessor Naoto Kan was criticized as ineffective for his handling the March 11 earthquake and tsunami and the ensuing nuclear crisis, the world's worst since Chernobyl. The crisis saw three reactors at the Fukushima Dai-ichi nuclear complex go into meltdown after their backup generators were destroyed by the tsunami.
In the wake of that emergency, the government ordered safety checks on all nuclear reactors.
More than 30 of Japan's 54 reactors were idled over the summer, causing electricity shortages amid the sweltering heat.
"We will move ahead with restarting those nuclear plants whose safety has been thoroughly checked and confirmed, and with the condition that a relationship of trust is built with the local communities," Noda said Tuesday.
Noda said he will fight to erase fears in the public about illnesses in children and pregnant women, work to ensure food safety and to compensate farmers and others who suffered damage from the massive radiation leak at Fukushima.
He also promised to carefully review the nation's energy policy, exploring new technology and sources of sustainable energy.
"In the long and medium term, we must aim toward a direction of reducing our reliance on nuclear power as much as possible," he said, without giving specifics.
Noda, known as a proponent of raising Japan's sales tax, did not outline a tax program in his speech, but he said that the burden of the recovery costs from the disaster should not be left to future generations.
He said various options will be considered after carefully studying the economy and systems of one-time taxation. Japan's sales tax stands at 5 percent.
Noda promised to continue with building homes, removing debris and aiding disaster victims in northeastern Japan, where entire coastlines have been wiped out and turned into mud and rubble.
He expressed his sympathy with people who had lost their families and homes in the tsunami and quake, and those who had to evacuate because of the nuclear crisis. He also reminded the nation to remember those who were fighting to bring the nuclear plant under control and to help disaster victims.
"There is something else we must never forget. That is the love for the homeland the victims of the disaster, especially the people of Fukushima, hold in their hearts," said Noda.
Noda's relatively successful start, with support ratings at about 60 percent, ran afoul this past weekend when he was forced to replace his trade minister, Yoshio Hachiro, because of a gaffe.
Hachiro lasted just eight days on the job, offending the public by calling the area around Fukushima a "town of death." Former Chief Cabinet Secretary Yukio Edano was tapped to replace him Monday.
The disaster hit at a time when Japan's economy had been stagnating for more than a decade, its public debt ballooning and its population shrinking and aging. Exports, corporate investment and consumer spending have all been falling in recent months.
The Japanese economy, which lost its place as the world's No. 2 economy to China last year, is also battling deflation, or falling prices, and a surging yen, which has recently tested record highs against the dollar. A strong yen reduces the value of Japanese companies' foreign earnings and makes Japanese goods more expensive in overseas markets.