President Vladimir Putin puts off planned trip to Kazakhstan by several days, Kremlin says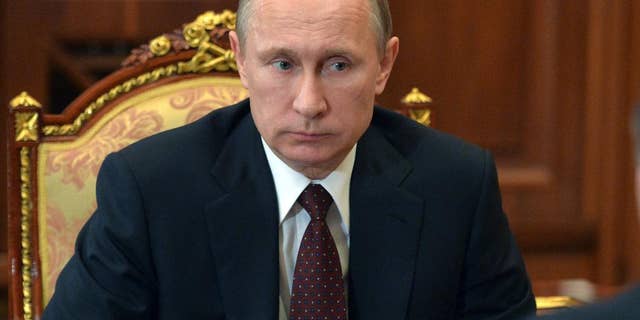 NEWYou can now listen to Fox News articles!
MOSCOW – President Vladimir Putin's spokesman says that his meeting with counterparts from two other ex-Soviet nations has been postponed for several days.
Dmitry Peskov told The Associated Press Wednesday that Putin's trip to Kazakhstan's capital Astana, where he was to hold talks with Kazakhstan's President Nursultan Nazarbayev and Belarusian President Alexander Lukashenko, has been put off by mutual agreement.
Peskov denied speculation that the postponement was due to Putin feeling unwell, saying "the president is quite well." He said Putin will make the trip a few days later.
Russia, Kazakhstan and Belarus have founded the Eurasian Economic Union, an alliance which also incorporates Armenia and Kyrgyzstan. The three presidents' meeting, planned to be held in Astana on Thursday and Friday, was to focus on mutual trade and economic ties.