Positive signs for US-China military ties, top US commander in Asia-Pacific region says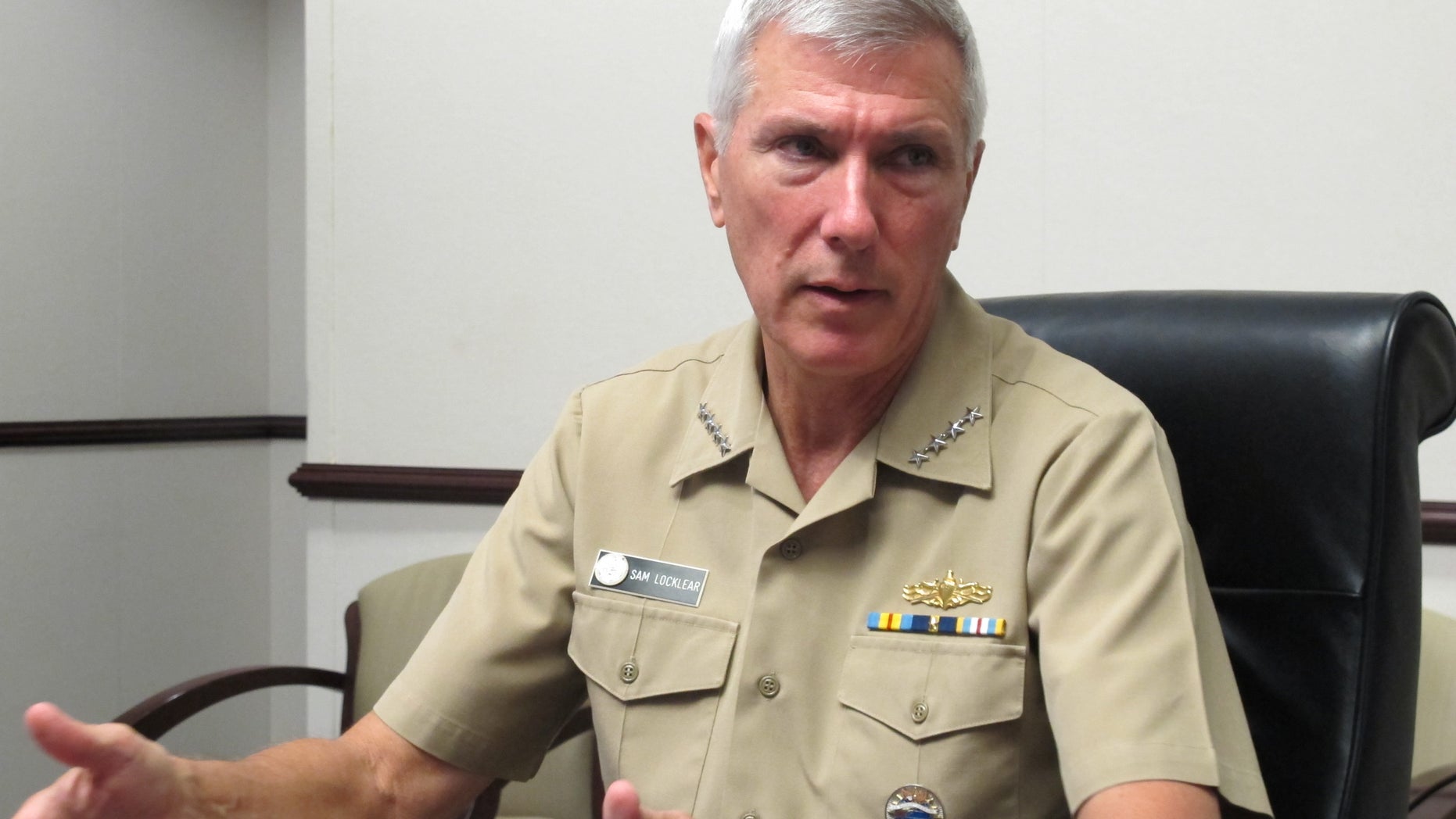 The top U.S. commander in the Asia-Pacific region said Wednesday he's seeing positive signs as he tries to develop relations between the U.S. and Chinese militaries.
Adm. Samuel J. Locklear III said China and the People's Liberation Army have been accepting of his visits since he took the helm at the U.S. Pacific Command in March. The U.S. has also been accepting of Chinese visits, and the dialogue between the two sides has been frank, he said.
"And all those things are positive signs, because the future's not going to get any less complex," Locklear told reporters at his headquarters near Honolulu. "It's going to grow in complexity -- and to work through a complex global security environment you have to be talking to each other."
Relations between the two militaries have fluctuated on and off in past decades, ever since the Chinese crackdown on democracy protesters in Tiananmen Square in 1989.
Most recently, military relations were frozen in 2010 after the U.S. announced a $6.4 billion weapons sale to Taiwan. They began improving a year later after then-Defense Secretary Robert Gates visited Beijing.
Locklear, who most recently was commander of NATO-led operations that helped Libyan rebels overthrow Muammar Qaddafii, has made maturing bilateral military relations one of Pacific Command's five basic priorities.
The admiral said Wednesday it's not in the interests of the U.S., China, or global peace and security for the two nations to have an adversarial relationship.
"There are places where we don't agree on things. The best way you deal with that is you talk about it and you try to understand each other's perspective and you move forward," Locklear said.
Locklear said the issue reached an important milestone when Chinese President Hu Jintao and U.S. President Barack Obama met last year and agreed to see if the two sides could find places where their interests converge, and understand better where their respective interests diverge.
The two sides differ on Taiwan. China views the self-governing island as a renegade province and has threatened to invade Taiwan if it formalized its independence. The U.S., meanwhile, is committed to defending Taiwan.
The South China Sea and its island groups, which are claimed by six nations including China, is the latest source of concern.
The Philippines and Vietnam have accused Chinese vessels of repeatedly intruding into areas they claim and of trying to sabotage oil explorations in their territorial waters. China has denied the allegations, saying it has sovereignty over the vast sea.
The United States has voiced its concern over "unilateral moves" in the South China Sea where it says collective diplomacy is needed to resolve competing claims.