Portuguese party leaders don't watch the clock, blame traffic for late arrival at live debate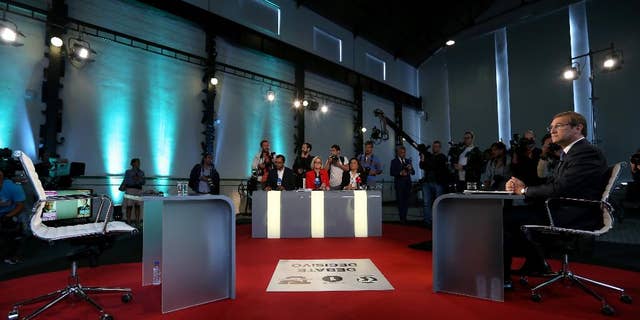 LISBON, Portugal – Portugal's political leaders are promising a lot during campaigning for next month's general election, but one thing they can't guarantee is punctuality.
A live radio debate between Prime Minister Pedro Passos Coelho and the leader of the main opposition Socialist Party, Antonio Costa, started late Thursday after the candidates got stuck in morning rush-hour traffic.
The three moderators sat waiting on a specially created set at Lisbon's Electricity Museum as photographers and camera crews looked on during the unprecedented seven-minute delay.
After a television confrontation last week, the radio debate was the second and last face-to-face encounter between the two men before the Oct. 4 ballot.
The official campaign period begins Sunday, but candidates have already been on the road for weeks.