Portland-Bound Plane Delayed After Arizona Man Tries To Open Door In Midair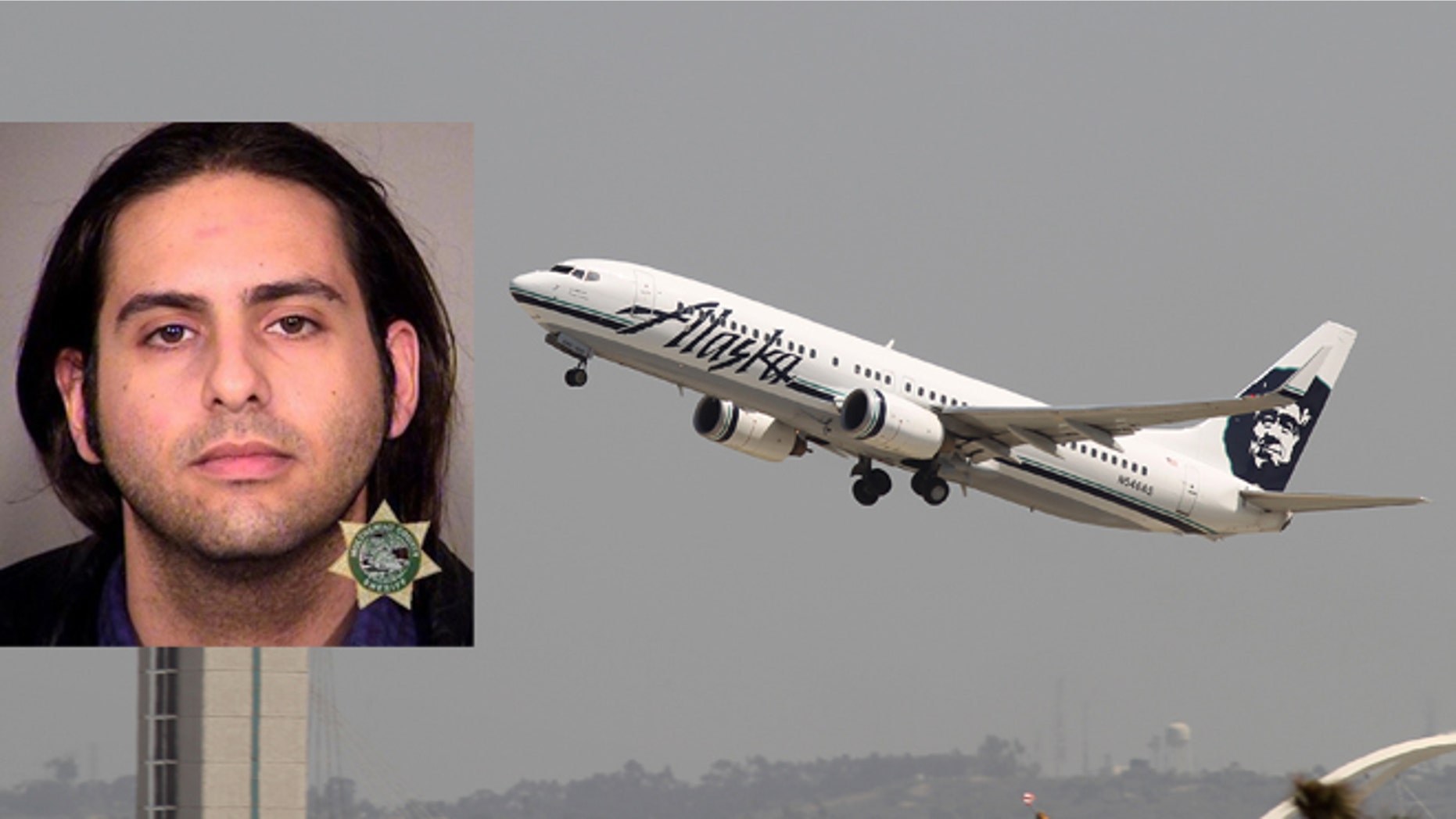 PORTLAND, Ore. – A passenger on an Alaska Airlines commercial flight was put into a chokehold and tied down with shoelaces after witnesses said he tried to open an emergency exit while the plane was still in the air.
Alexander Michael Herrera, 23, was arrested Monday on a flight from Alaska to Oregon.
Passengers and crew aboard the Alaska Airlines flight from Anchorage to Portland told investigators Herrera made "unusual statements" before trying to open the plane's door Monday morning, FBI spokeswoman Beth Anne Steele said.
Flight 132 was preparing to land at Portland International Airport when the Arizona man set off an alarm by pulling the door handle in the emergency-exit row, Steele said.
Witness Henry Pignataro told KGW-TV that a woman seated next to Herrera asked for help.
"I put him in a chokehold and brought him down to the ground," Pignataro said.
Pignataro said he and another man held down the passenger and asked flight attendants for restraints. He said they brought three sets of shoelaces, which Pignataro and the other man used to bind Herrera's legs.
The flight attendants then brought extra seatbelt extensions, and the witnesses applied those to Herrera, as well.
Pignataro said Herrera – listed as 220 pounds in his booking information – was then placed into a seat, where he calmly sat "surrounded by big guys" until the plane landed only nine minutes behind schedule.
Herrera was booked into a Portland jail on a charge of interfering with a flight crew, and was expected to make his first court appearance Tuesday before a federal magistrate. It wasn't immediately known if he had an attorney.
Steele said Herrera was from Arizona, but she didn't know his home city.
Based on reporting by The Associated Press.
Follow us on twitter.com/foxnewslatino
Like us at facebook.com/foxnewslatino