American Airlines Cancels All Flights Due To Technical Glitch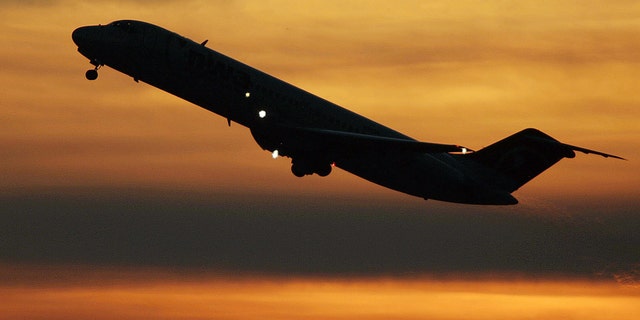 American Airlines grounded all its flights across the country Tuesday afternoon.
Citing an outage of its main reservations system, the cancellation has left thousands of passengers stranded at airports and on airplanes.
A spokesman for the Federal Aviation Administration said American asked to halt its flights until 5 p.m. EDT. Flights into American's five biggest cities — New York, Dallas, Los Angeles, Chicago and Miami — are stopped until 5:30 p.m. EDT.
"Any American plane sitting on the ground anywhere in the U.S." won't be taking off, said FAA spokesman Lynn Lunsford.
Flight-tracking service FlightAware estimated that about 900 flights would be delayed if American resumed flying at 5 p.m., and the cascading effect would cause another 800 delays Tuesday evening because planes and crews wouldn't be where they were needed.
Customers couldn't make reservations or rebook if their flight was cancelled. Passengers described long airport lines and frustration at the lack of information from airline employees.
"Tensions are high. A lot of people are getting mad. I've seen several yelling at the American agents," said Julie Burch, a business-meeting speaker who was stuck at Dallas-Fort Worth International Airport waiting for a flight to Denver. "Nobody can tell us anything."
Terry Anzur, a TV news consultant from Los Angeles who was also stranded at DFW, said American Airlines gate employees were doing everything the old-fashioned, manual way because their computers were useless.
"No one at the counter can do anything. They can't check people in," Anzur said. "The airline is at a dead halt."
American's problems on Tuesday were reminiscent of what United Airlines passengers endured on several days last year. United experienced computer glitches after combining its reservations system with that of Continental after the two airlines merged. On one day in August, 580 United flights were delayed and its website was shut down for two hours. Another outage in November delayed 636 flights.
As with the United meltdowns last year, American Airlines passengers used social media to flood the airline with complaints.
"We are working to resolve this issue as quickly as we can, and we apologize to our customers for this inconvenience," said Andrea Huguely, a spokeswoman for the airline.
Huguely said all flights would be held on the ground until Tuesday afternoon, when she promised the airline would provide an update.
The airline was offering free reservations changes and refunds for stranded passengers. But Huguely said American couldn't process those changes until the reservations system was fixed.
Based on reporting by The Associated Press.
Follow us on twitter.com/foxnewslatino
Like us at facebook.com/foxnewslatino