Pope makes low-key visit to nuns fighting Obamacare mandate on birth control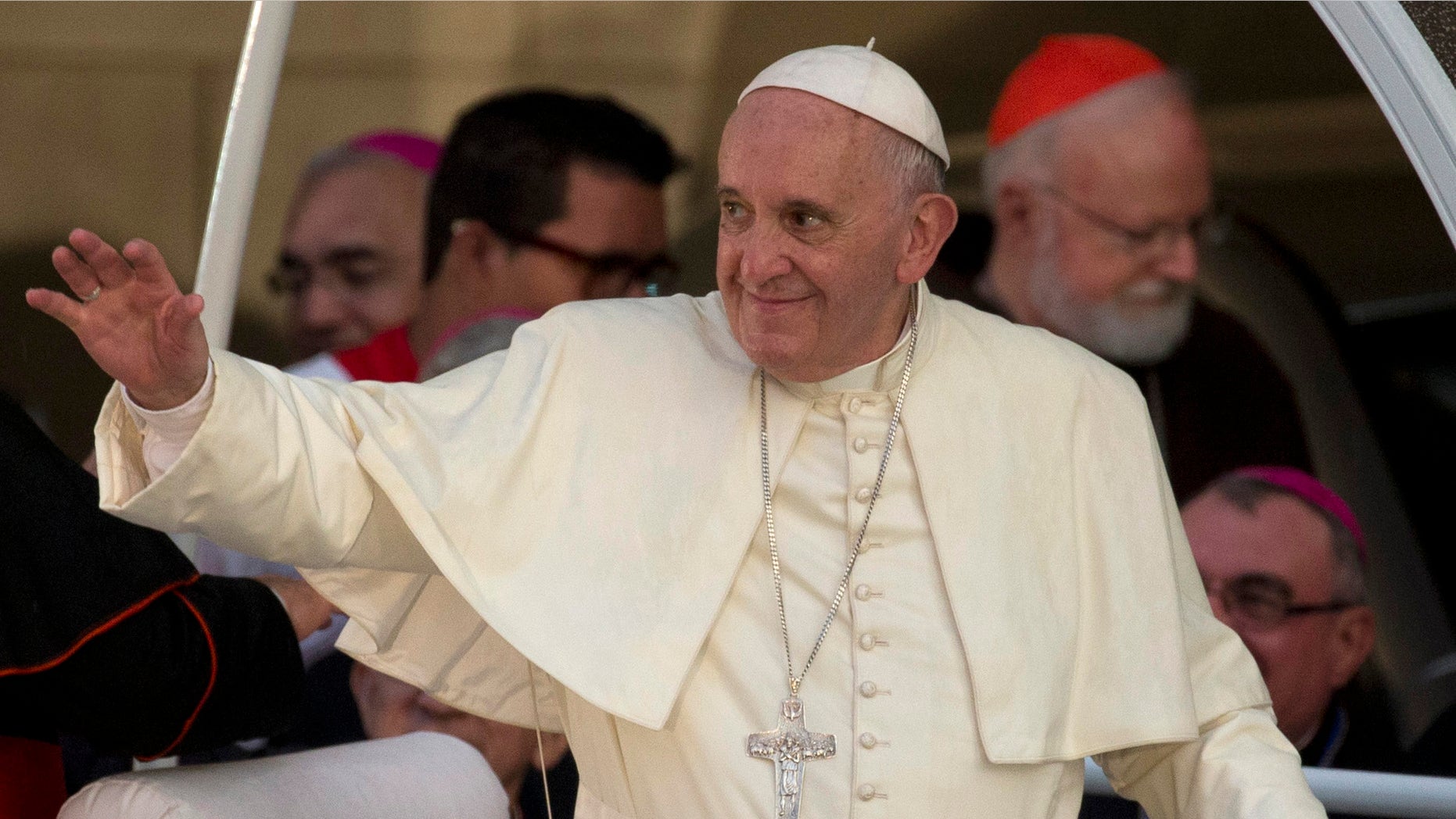 A less-publicized stop for Pope Francis during his stay in Washington D.C. was the home of the Little Sisters of the Poor, who are engaged in a fight over the part of Obamacare that requires contraception.
The pope's effort, in his busy schedule, to carve out a meeting with the nuns was seen as a gesture of support, according to the Washington Post.
Like many religious figures, the Little Sisters of the Poor does not want to comply with the Affordable Care Act's requirement that employers offer their employees coverage for contraception.
The Little Sisters of the Poor runs senior citizen housing in various places across the country.
"The Holy Father spoke to each of us individually, from the youngest postulant to our centenarian, and then he spoke to all [of] us about the importance of our ministry to the elderly. We were deeply moved by his encouraging words," Sister Constance Veit, communications director for the Little Sisters, said in a statement.
At his meeting at the White House on Wednesday, the pope urged strong protections for religious liberty, the Post said. The pope told the nuns that their work with the elderly is important because it is a group that does not get enough attention.
It is not clear whether the pope mentioned the nuns' lawsuit.
The nuns' case challenging the requirement in Obamacare dates back to 2013 and has made its way to several courts. At present, there is a stay that protects the nuns from penalties while they await a decision by the U.S. Supreme Court on whether it will take up their case.
Like us on Facebook