Pope blesses cross made from migrant boats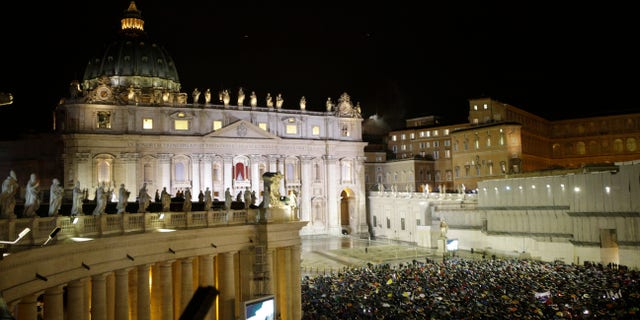 NEWYou can now listen to Fox News articles!
VATICAN CITY – Pope Francis has blessed a wooden cross made from the boats of migrants who have come ashore at the tiny Italian island of Lampedusa.
Francis visited Lampedusa last August and denounced the "globalization of indifference" that greets migrants seeking a better life for themselves and their families. He celebrated Mass that day on an altar made from a boat, and his pastoral staff and chalice were similarly crafted from planks of boat wood.
The large blue cross that Francis blessed on Wednesday at the Vatican is due to travel around Italy, making stops at any church that wants it, according to the Vatican newspaper L'Osservatore Romano.
The plight of migrants trying to reach Europe has made headlines anew with authorities rescuing about 4,000 people in the last two days.