Poll: Majority of Afghans Back Talks With Taliban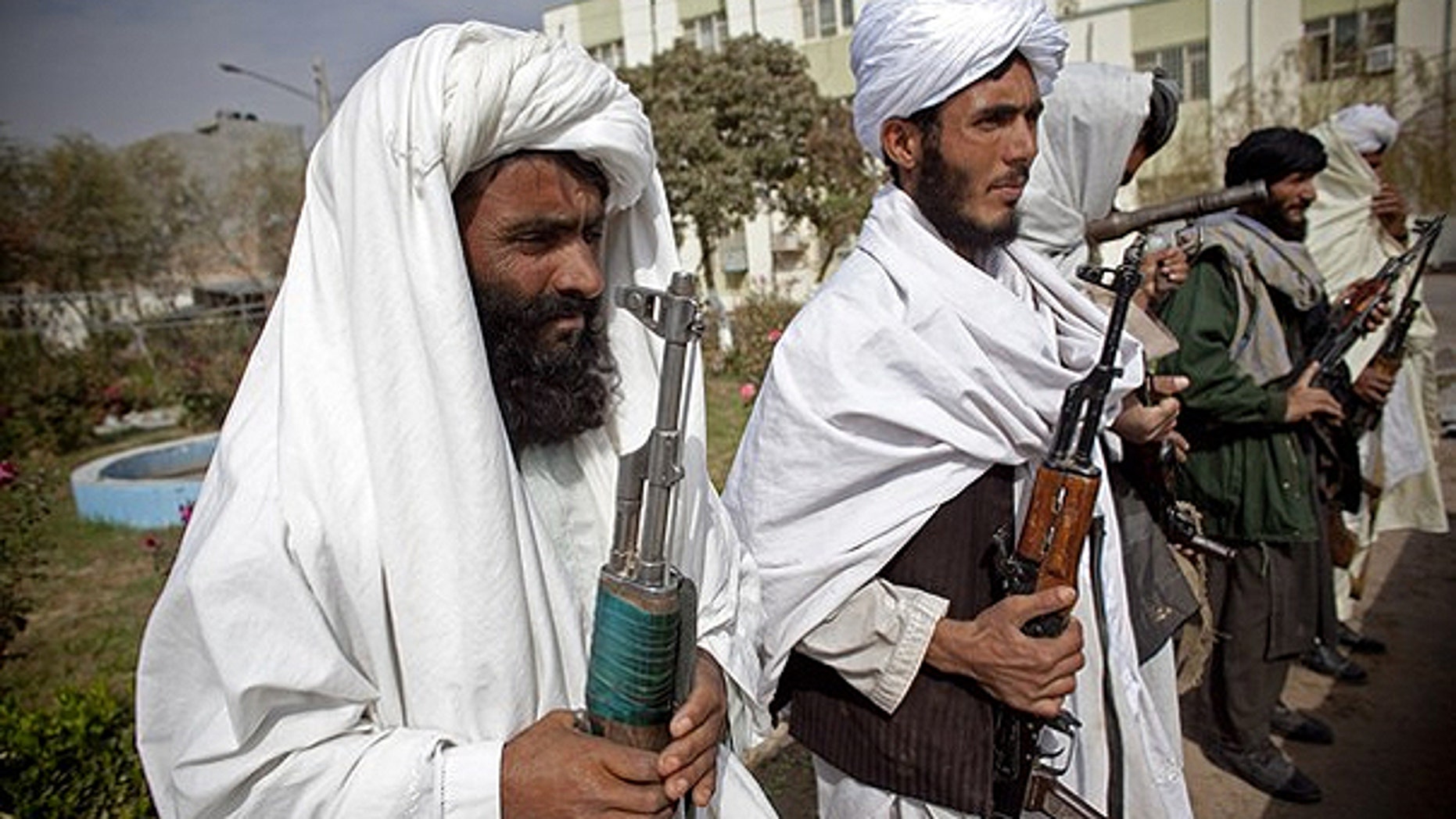 KABUL, Afghanistan -- An overwhelming majority of Afghans support the government's efforts to negotiate peace with Taliban insurgents, according to a poll released Tuesday that ranks insecurity as the top concern among citizens, followed by unemployment and corruption.
Some 83 percent of Afghan adults back efforts to secure the country through negotiations with armed, anti-government groups, the survey conducted by the Asia Foundation said. That's up from 71 percent last year.
The report also said that 55 percent of Afghan adults had no sympathy at all for the armed opposition groups -- up from 36 percent last year -- and another 26 percent had only a little sympathy.
Moreover, 81 percent -- 10 percent more than last year -- support programs to lure Taliban foot soldiers off the battlefield by providing assistance, jobs and housing to those who lay down their arms and reintegrate into society.
President Hamid Karzai has made reconciliation a top priority and recently formed a 70-member High Peace Council to find a political solution to the war, now in its 10th year. Officials in both the government and the NATO military coalition in Afghanistan have confirmed that contacts are being made with top insurgent leaders, but say no formal peace talks are yet under way.
The Taliban has denied that any of their top leaders are talking with the government. However, reconciliation is gaining support across the war-weary nation, according to the poll. Nearly three quarters of all respondents think government reconciliation efforts will succeed in helping stabilize the country.
Support for a peace process is highest in areas where fighting is the most intense with 89 percent of Afghans in the east, and 85 percent in the southeast and northwest backing reconciliation talks, the survey said.
NATO and Afghan forces have been trying to seize control of the Taliban heartland in south since July.
But 20 percent of women say they oppose the negotiations compared to only 12 percent of men, possibly reflecting their fear that a future government that included Taliban would seek to curtail women's freedoms. Just under half of Afghans said they thought things were moving in the right direction -- 15 percent of those said they felt so primarily because schools for girls had opened, putting women's education third behind improved security and reconstruction.
More than 6,400 adults were polled in June and July in all 34 provinces, excluding some dangerous areas. The survey, conducted with financial backing from the U.S. Agency for International Development, has a margin of error of plus or minus 4.4 percentage points.
The San Francisco-based Asia Foundation is a nonprofit organization working for a peaceful and prosperous Asia-Pacific region.
According to the survey, 37 percent believe insecurity is the nation's biggest problem, while 28 percent cited unemployment as the worst problem and 27 percent noted corruption, the poll said.
"Since 2006, insecurity and unemployment have consistently been identified as the biggest problems for the country as a whole," according to the more than 200-page report on the survey.
The Afghan army enjoyed the highest level of public confidence with 91 percent of expressing some to a great deal of confidence in it. The Afghan police was the next most respected institution. NATO has been intensively training both forces and recently increased police salaries to help try to counter corruption.
Government ministers and international aid groups only enjoyed 54 percent approval. Many reconstruction projects in Afghanistan have suffered from poor oversight. Nearly $18 billion worth of contracts from U.S. government agencies for 2007-9 could not be readily accounted for, according to a report released last month by the office of the U.S. Special Inspector General for Afghanistan Reconstruction.
Local militias ranked the lowest, with only a third of Afghans expressing confidence in them. Of the Afghans who had experienced violence or crime in the past year, only 6 percent said it was at the hands of international forces.
Rising numbers of Afghans are complaining about graft and bribery. Last year, 17 percent said corruption was the worst problem facing the nation. This year, that figure jumped to 27 percent.
"Respondents were asked whether they think corruption is a major problem, a minor problem or no problem at all in their daily life, their neighborhood, their local authorities, their provincial government and in Afghanistan as a whole," the report said. "The survey shows that the majority of Afghans think that corruption is a major problem in all facets of life and at all levels of government."