Polish official 'convinced' that mystery Nazi train exists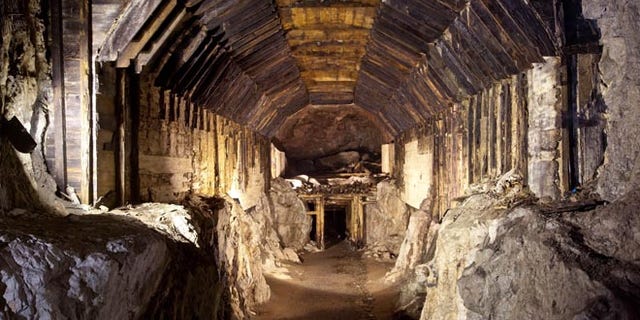 NEWYou can now listen to Fox News articles!
WARSAW, Poland – A leading Polish cultural official said Thursday he is "convinced" of the existence of a Nazi treasure train that has been missing for 70 years and which two men claim to have found recently.
Deputy Culture Minister Piotr Zuchowski also warned treasure hunters in southwestern Poland to stop looking for the "so-called `gold train"' because it could be mined and dangerous.
Since the end of World War II, local Polish legend has said that a German train filled with gold, gems and armaments went missing around the city of Walbrzych while fleeing the Red Army in 1945. Fortune-hunters have looked for it for decades, and in the communist era, the Polish army and security services even carried out apparently fruitless searches for it.
This month two men, a Pole and a German, said they found a train with armaments and valuables, leading to hopes it could be that long-lost mystery train.
So far no evidence has been offered to the public of the train's existence. However, Zuchowski did hint that there's something to the men's claims and the Culture Ministry announced it will hold a news conference on the topic Friday afternoon.
"In connection with the published information referring to the find of the so-called `gold train' in the region of Walbrzych, an increase in the activity of treasure hunters has been observed," Zuchowski said in a statement. "I am appealing to people to stop any such searches until the end of official procedures leading to the securing of the find. Inside the hidden train -- of whose existence I am convinced -- there could be dangerous materials from the time of World War II.
There is a great chance that the train is mined."