Police: Suspect in imam killing had gun stashed inside apartment wall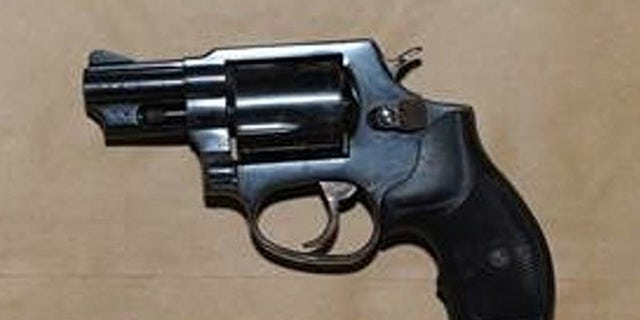 NEWYou can now listen to Fox News articles!
NEW YORK (AP) – The suspect in the "assassination" of an imam and his friend after they left a mosque had the murder weapon stashed in the wall of his basement apartment, investigators said Tuesday.
New York Police Department investigators determined the .38-caliber revolver was the weapon used in the ambush slayings near the Al-Furqan Jame Masjid mosque in the Ozone Park neighborhood of Queens, a prosecutor told a judge at Oscar Morel's initial court appearance.
"This was a most horrendous and despicable act that can only be described as as a cold-blooded, premeditated assassination," Assistant District Attorney Peter McCormack said.
Though the motive remained unclear, Queens District Attorney Richard Brown said the attack was being viewed as a possible hate crime.
Morel, 35, "is accused of the murder of a highly respected and beloved religious leader and his friend as they walked home from an afternoon prayer service," said Brown, who met with family members of the victims on Tuesday. "Their deaths are a devastating loss to their families and the community that they served as men of peace."
Defense attorney Leonard Ressler said Morel adamantly denied any involvement in the shootings, telling the lawyer, "I didn't do anything."
Morel, who was employed as a porter at a Manhattan college, did not enter a plea. He was ordered held without bail.
Police believe Morel was waiting on the block near the mosque for at least eight minutes on Saturday before Imam Maulana Alauddin Akonjee and Thara Uddin were each shot in the back of the head. Authorities believe Morel fled in a black GMC Trailblazer that struck a bicyclist nearby 10 minutes after the shooting.
After finding the vehicle parked on the street, police waited for Morel to return. He was captured after getting into the car and ramming a police car while trying to flee, investigators said.
Police officers searching the Brooklyn home where Morel was arrested late Sunday found the suspected murder weapon — as well as clothes they believe he was wearing at the time of the shooting — behind a section of the wall that had been cut out and reinstalled with screws, authorities said.
Aside from the gun, evidence includes security video of the shooting, prosecutors said Tuesday, adding that the defendant had identified himself in other videos from cameras located a few blocks away.
The killings have stoked fear and anger in the largely Bangladeshi Muslim community in Queens and Brooklyn, where residents have described harassment in recent months by people who shouted anti-Muslim epithets.
"It is a hate crime. I believe that," Uddin's brother, Mashuk, said outside court on Tuesday. "This is a terrible crime."
The imam's son, Saif Akonjee, said he was feeling "very, very sad."
"I want to know why he killed him," he said of Morel. "My father was a very good guy."
Like us on Facebook
Follow us on Twitter & Instagram