Police Foil Arson Attack at Berlin Train Station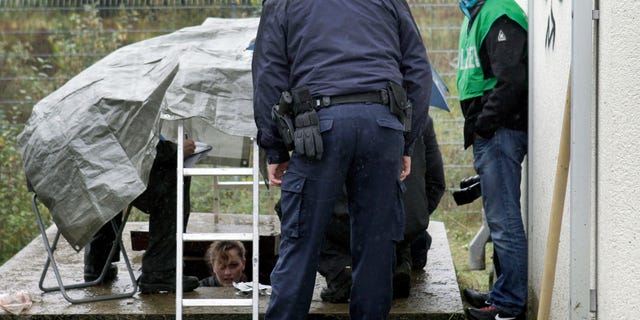 NEWYou can now listen to Fox News articles!
BERLIN – An arson attack on Berlin's busy central train station was thwarted at the last minute Monday after railway employees discovered a device set to explode, police said.
Experts secured seven bottles filled with flammable liquid bundled together and linked to a fuse, Federal Police spokeswoman Nadine Marschner said.
Railway employees alerted authorities midday after detecting suspicious items at the north end of one of the station's tunnels, just 100 yards from the train platforms, she added.
Similar devices were used in a second arson attack earlier just west of Berlin along a high-speed link to Hamburg. The blast in a utility shaft caused some damage and brought train traffic temporarily to a halt.
German tabloid Bild reported a leftist group calling itself "Hekla Reception Committee -- Initiative for more Eruptions in Society" -- in an apparent reference to Iceland's Hekla volcano -- claimed responsibility. It said it was a protest against Germany's military engagement in Afghanistan.
"This morning we will slow down the capital as a global player of arms exports," Bild quoted from the letter. The attack was meant to cause disruption but not to harm people, the newspaper said the group wrote in its message.
Marschner had no immediate comment on possible motives for the attacks, adding she had not seen the message reported by Bild.
Berlin police also declined to comment on the letter.
German railway operator Deutsche Bahn's head of security, Gerd Neubeck, denounced the attack, saying "our costumers shall not be held responsible for the German military's mission in Afghanistan."
Berlin has seen several arson attacks in the recent past that police have blamed on leftist extremists. One of them in May targeted a utility shaft at an important railway hub in the city's east, causing massive disruption that left thousands of passengers stranded.
Germany is a large contributor to the NATO-led International Security Assistance Force in Afghanistan, with about 5,000 soldiers stationed in the north of the country.