Poland's prime minister submits his resignation, paving way for new government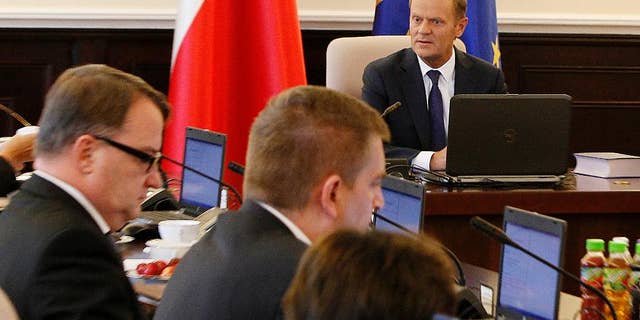 WARSAW, Poland – Polish Prime Minister Donald Tusk says he has submitted his resignation to the president, a move that also triggers the resignation of his entire Cabinet.
The move on Tuesday was expected. Tusk was chosen recently to be the next head of the European Council, a job he is to take up in December, and the office of President Bronislaw Komorowski said he was expecting the government's resignation this week.
The parliament speaker, Ewa Kopacz, is the governing Civic Platform Party's coalition candidate to succeed Tusk.
However, the fate of other members of Tusk's government is still unclear, including whether Foreign Minister Radek Sikorski will continue in that position.
Kopacz will have two weeks to build her Cabinet. In October it should be voted in by parliament.