Philippines: framework of South China Sea pact possible soon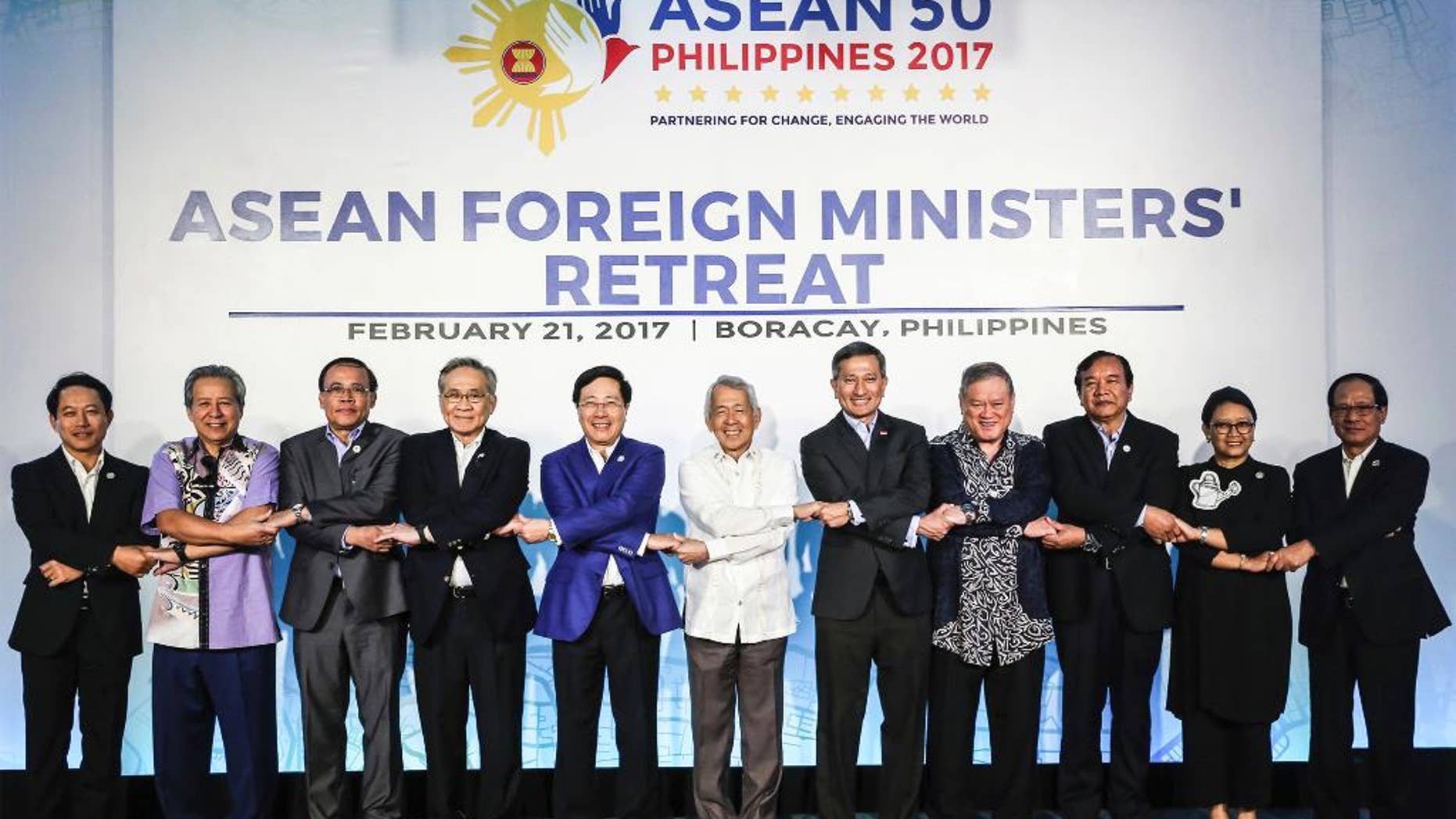 BORACAY, Philippines – The Philippines' top diplomat says it remains to be seen whether China will cooperate fully in ongoing efforts to craft a legally binding pact designed to prevent aggressive behavior in the disputed South China Sea.
Despite the likelihood of tough negotiations ahead, Foreign Secretary Perfecto Yasay Jr. expressed confidence Tuesday the 10-nation Association of Southeast Asian Nations and China can at least complete a framework for such a pact, called a code of conduct, as early as June.
Efforts to forge such a regional nonaggression pact have dragged on for years without any concrete sign of when it might be completed.
Asian and Western governments have called for the rapid conclusion of such an accord as territorial disputes in the South China Sea have escalated in recent years.