Philippines' Duterte says he will kill more people to win drug war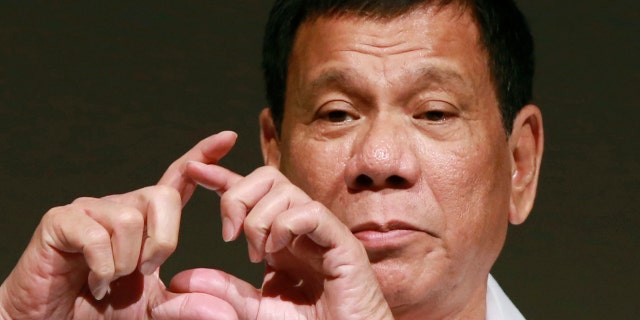 Philippine president Rodrigo Duterte says he is willing to kill more people to win his war on drugs.
The controversial leader says he is calling in the military to help fight what he describes as a threat to national security.
Thousands of deaths have already been attributed to Mr Duterte's crackdown on the illicit trade, which started seven months ago after he became president.
He has ruled out declaring martial law, but said he no longer trusted law enforcement agencies to get the job done.
He promised "a cleansing, a purge" and admitted he had underestimated the scale of the problem when he set his initial target of six months to win his war.
"You bleed for those son of a b****. How many? 3,000? I will kill more if only to get rid of drugs and this campaign," he told a news conference.