Philippine troops end offensive they say killed 139 Muslim rebels and seized bomb-making lairs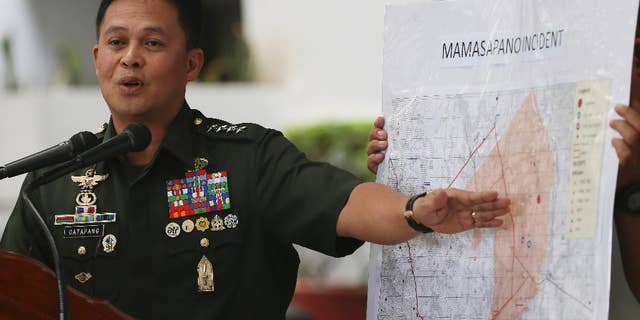 MANILA, Philippines – The Philippines military chief says a monthlong offensive against hard-line Muslim rebels in the south has ended after 139 insurgents were killed, 12 others were captured and their bomb-making strongholds were seized by troops.
Military chief of staff Gen. Gregorio Pio Catapang told a news conference on Monday that 10 soldiers were killed and 30 others were wounded in the offensive in the marshy boundary of Maguindanao and North Cotabato provinces. The clashes displaced 120,000 villagers at the height of fighting, and about 30,000 have returned home as the clashes eased.
Catapang says government forces launched the assaults Feb. 25 against the Bangsamoro Islamic Freedom Movement after its fighters attacked villages and were implicated in the killings in January of 44 police anti-terror commandos in Maguindanao.