Peru helicopter found wrecked; survivors seen unlikely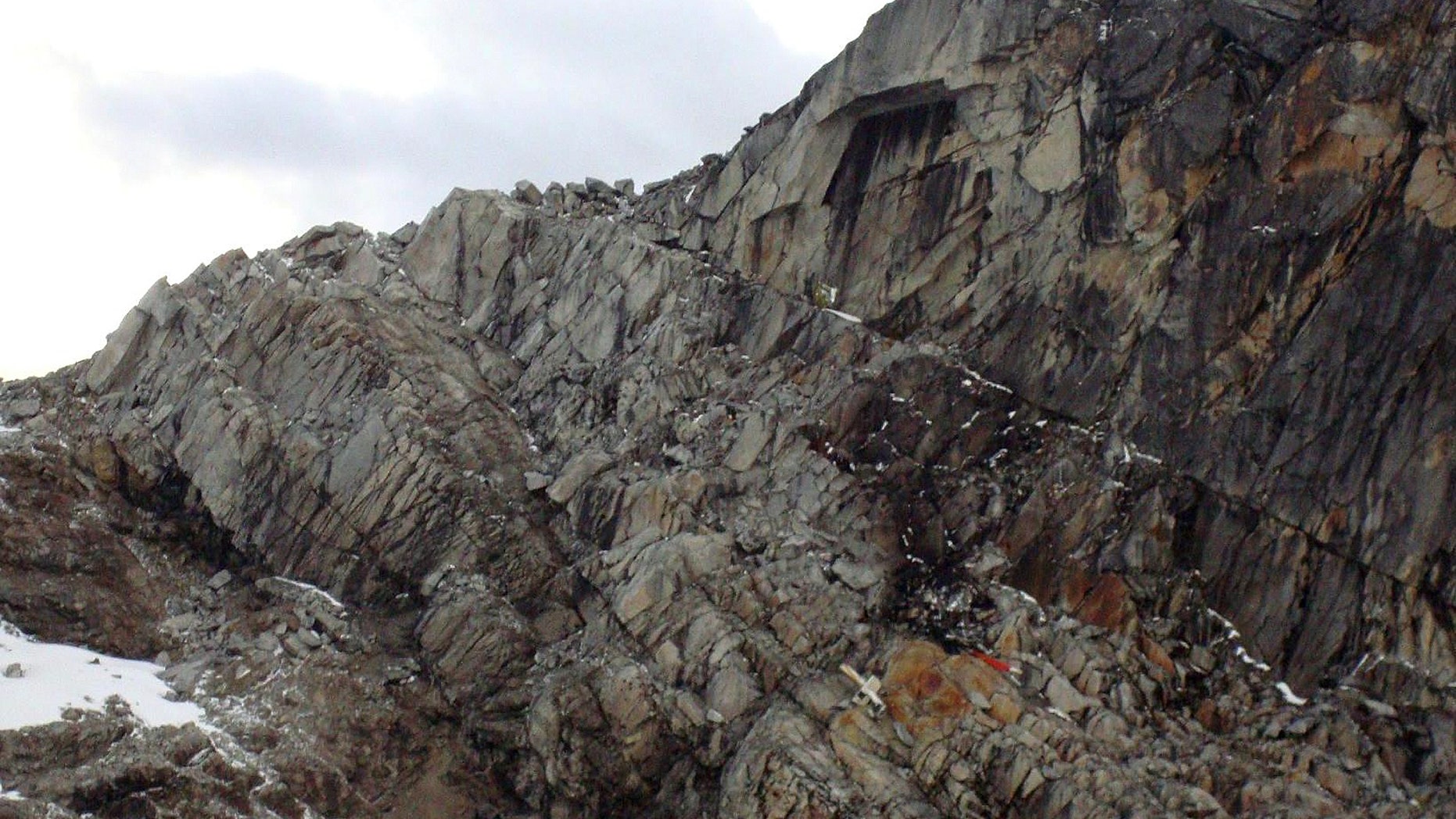 LIMA, Peru – Rescue specialists on Saturday reached the wreckage of a helicopter that went down in the southeastern Andes and there was little hope for the 14 people aboard, including eight South Koreans and three Europeans, Peru's police chief said.
Police Gen. Raul Salazar told the Radioprogramas radio station that "presumably there would be no survivors."
He said searchers had climbed up to the aircraft on the Mama Rosa mountain. "There are some parts of the helicopter that have been scattered up to 200 meters (yards) by the force of impact," he said.
Salazar said he had communicated with the searchers by satellite phone because there was no regular phone service in the area where the helicopter crashed.
Police Gen. Hector Dulanto told Radioprogramas earlier that the Sikorsky S-58ET had been spotted at an attitude of roughly 16,000 feet (4,900 meters).
Police said a Dutchman, a Czech and a Swede were aboard the aircraft, as well as the eight Koreans.
Seoul's state-run Korea Water Resources Corporation said in a statement on its website that its vice president left Friday for Peru to aid the search. A Samsung C&T official said his company also sent a team of workers to Lima on Friday.
The South Korean embassy in Lima says its nationals were exploring a potential hydroelectric project near Mazuco.