Parents file discrimination complaint against New Jersey charter school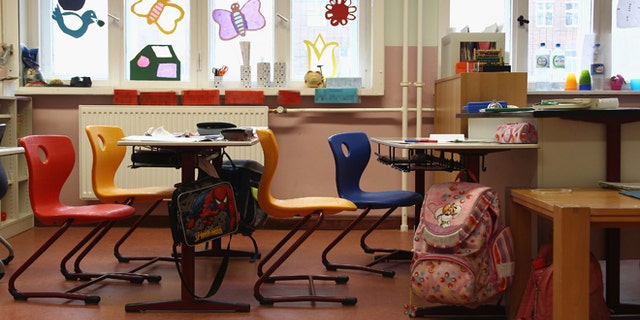 NEWYou can now listen to Fox News articles!
RED BANK, N.J. (AP) – Two groups have jointly filed a federal complaint alleging discriminatory enrollment practices against a central New Jersey charter school.
A group of public school parents and the Latino Coalition of New Jersey filed the complaint against Red Bank Charter School to the Civil Rights Division of the U.S. Justice Department on Tuesday.
The groups say the only way to achieve a unified and non-segregated school district is to close the school.
The complaint says administrators violated a 2007 consent order requiring the charter to have demographics matching the school-age population of Red Bank.
The groups argue that the disparity between students' ethnicity and family income has actually increased since the agreement.
Principal Meredith Pennotti says Red Bank Charter's student body more closely represents the borough's school-age population than district schools.
Like us on Facebook
Follow us on Twitter & Instagram