Pakistani Taliban Say They Have Swiss Tourists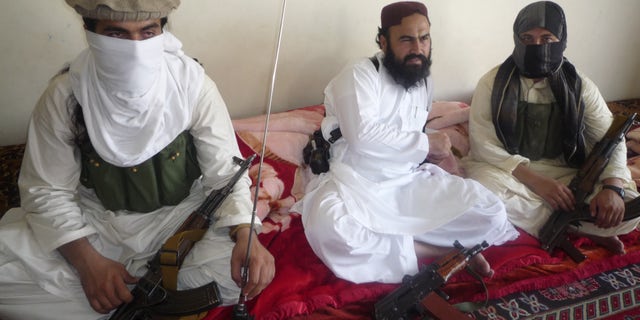 SHAWAL, Pakistan -- The Pakistani Taliban have custody of two kidnapped Swiss tourists and will free them if the U.S. releases a female Pakistani scientist convicted of trying to kill Americans, the No. 2 commander of the militant group told The Associated Press.
Gunmen abducted the man and woman as they traveled in the southwestern Baluchistan province earlier this month.
Authorities later said the two were taken to South Waziristan, a northwestern tribal region that borders Afghanistan and has been a hotbed of Pakistani Taliban activity for years.
Many locals and several foreigners have been kidnapped by militants in the border region over the past eight years. Some have been killed, while others have been released or their fate is unknown, often after ransoms have been paid.
The commander, Waliur Rehman, spoke to an AP reporter on Thursday in the Shawal area of South Waziristan. He said his group ordered the kidnapping in a bid to gain freedom for Aafia Siddiqui, a U.S.-educated neuroscience specialist and mother of three who is serving 86 years in an American jail for trying to shoot U.S. security officials in Afghanistan.
Rehman said that if Siddiqui is not freed, a Taliban court will decide their fate. He did not give any deadlines.
"We have not tortured this couple, and we have no such intention," he added.
Officials at the Swiss and U.S. embassies in Islamabad declined to comment Friday on Rehman's demand.
Siddiqui, who studied at the Massachusetts Institute of Technology and Brandeis University, had been missing for five years before turning up in Afghanistan in 2008. Her case has become a cause celebre among Islamist and right-wingers in Pakistan.
Rehman's demand appeared to be aimed at getting support among the large numbers of Pakistani's sympathetic to Siddiqui's fate rather than a genuine condition for the couples' release.
The Pakistani army launched a major offensive against the Taliban in South Waziristan in 2009, but many militants still populate the area. The insurgent groups often kidnap people -- most of them Pakistanis -- as a means of exerting leverage on the state and gaining money through ransoms.
The kidnapping is the first such incident involving Swiss citizens in Pakistan, and authorities in Switzerland have set up a task force combining police and intelligence services to work on the case, the Swiss Foreign Ministry has said. The pair's identity has not been disclosed.