Pablo Escobar's widow, son charged with money laundering in Argentina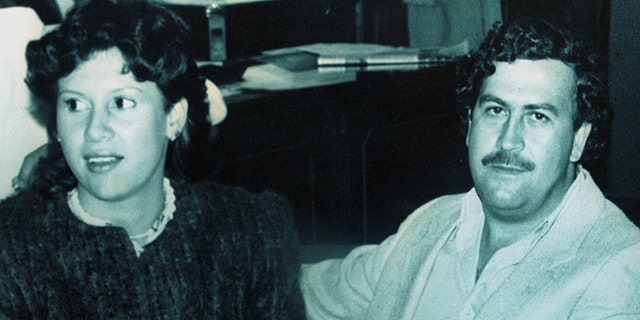 Colombian drug lord Pablo Escobar's widow, her son and a retired Colombian football player were held on Tuesday by Argentine authorities on money laundering charges involving a drug dealer, the country's official judicial news agency said.
Victoria Henao, Juan Pablo Escobar Henao and Mauricio Serna were charged with being part of a criminal organization devoted to money laundering. The trio are accused of being intermediaries in Argentina for Colombian drug dealer Jose Piedrahita.
They allegedly laundered money for Piedrahita, who was arrested in Colombia in September, through real estate and a café known for its tango performances.
Serna is a former midfielder who helped Boca Juniors win South America's Copa Libertadores in 2000 and 2001. The team won the 2000 Intercontinental Cup by beating Real Madrid. He was a regular with Colombia's national team.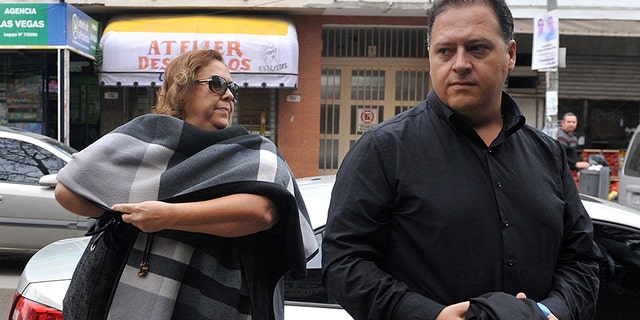 The former Medellin Cartel leader's family has been living in Argentina, relatively out of the spotlight, since the 1990s after Escobar was shot and killed in 1993. In order to escape Escobar's grim history, Henao changed her name to Maria Isabel Santos Caballero and her son now goes by Juan Sebastian Marroquin Santos.
Henao and her two children lived in fear of possible revenge attacks by Escobar's enemies for years.
This isn't the first time the Escobar's widow and son were accused of money laundering. The family was arrested in 1999 at their Buenos Aires apartment on charges of money laundering and falsifying documents, the BBC reported. They were eventually cleared of the charges, but had each spent time in jail for the incident.
Henao later told local media she was only arrested because of her relation to Escobar.
"I am imprisoned in Argentina for being Colombian, because they want to judge the ghost of Pablo Escobar and because they want to make people believe that Argentina fights drug trafficking," she said at the time.